Categories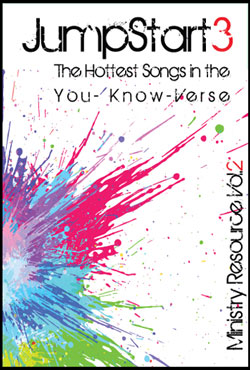 More Details ›
JumpStart3 Ministry Resource Kit Volume 2 Download
A Complete Worship Experience
JumpStart3
gives kids music that they love, with timeless truths from the Bible. It gives parents a chance to listen to popular music with the family, knowing they are not only hearing decent lyrics, but memorizing the Word of God. If you find that your kids are having trouble memorizing their bible verses, but remember the words to music, TV, and movies, JumpStart3 can help!! With a style of music they want to listen to and lyrics straight from the bible,
JumpStart3
is a great way to get kids to hide God's Word in their heart. This Ministry Resource Kit contains 12 songs in the following formats:
Full Mix Lyric Videos
Performance Track (No Vocals) Lyric Videos
Hand Motion Demo Videos
Hand Motion Tutorial Videos
Click
here for a list of song titles
included in this complete ministry kit!
Delivery of your ebook will be via a secure download link sent by e-mail shortly after purchase. Links expire 7 days after purchase.
---
Related Products