Categories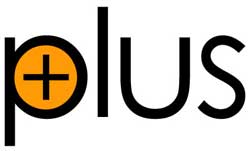 Plus: Isn't That Just Like God from Kidz Blitz
Content Helps and Add-Ons by Topic
Plus
empowers your teaching.
Plus
is designed so you can easily look up a topic you are teaching and add content about God's personality as it relates to the lesson. For instance, if your lesson is about Joy, Plus V1 has Bible stories and scripture references that explain how God Himself is joyful. So you can go beyond teaching a value and help kids build their own relationship with God based on learning what He is like.
Volume 1: Isn't That Just Like God?
PlusV1 is created to help kids understand what God is like. It focuses on
17 specific characteristics of God's personality
. It uses a mixture of Old and New Testament scriptures to help kids develop an authentic relationship with Jesus. View the sample topic lesson:
JOYFUL
from
Plus V1
Plus Options
include:
Key Scripture Verses
Relevant Bible Stories
Quick Skits
Cool Games (from the creators of Kidz Blitz Live)
Small Group Discussion Questions
Prayer Suggestions
V1 Topics
include
Close
Compassionate
Faithful
Fatherly
Forgiving
Generous
Gracious
Joyful
Kind
Loving
Merciful
Patient
Powerful
Purposeful
Revealing
Verbal
Wise
Delivery of your curriculum will be via a secure download link sent by e-mail shortly after purchase. Links expire 7 days after purchase.