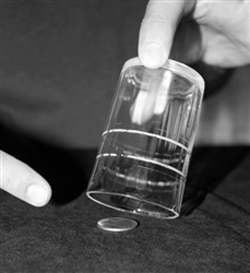 Laflin's Vanishing Glass Downloadable Video
From David and Teesha Laflin
Ever wonder, "how did they do that?!?" This downloadable video gives you the full explanation for how the trick is done.

Concept: A solid drinking glass is displayed on top of a table. After being covered with napkins, the glass is apparently flattened and then shown to have completely vanished!

Lesson: We cannot even know what life will be like tomorrow, so be sure to live life to its fullest today.

Delivery of your curriculum will be via a secure download link sent by e-mail shortly after purchase. Links expire 7 days after purchase.

---
Related Products