Categories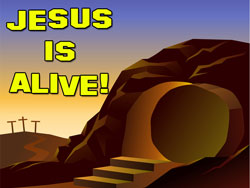 More Details ›
High Voltage Kids Ministries Jesus is Alive Easter Curriculum Download
Jesus is Alive
Easter Curriculum single lesson teaches kids all about the Easter story and includes a Lesson Intro Video, PowerPoint, Skit, Illustrated Message, Game, and MORE!!
See details on
what's included
in this lesson.
View the first page of the lesson
here.
Delivery of your Curriculum will be via a secure download link sent by e-mail shortly after purchase. Links expire 7 days after purchase.
---
Related Products