Categories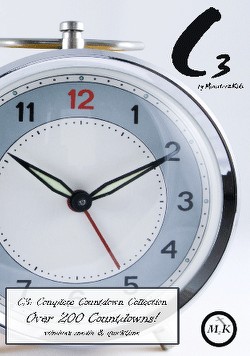 More Details ›
Minister2Kids' C3 - Complete Countdown Collection on DVD
If you looking for countdowns to use in your ministry, this is the collection you have been searching for!
C3
includes over 200 countdowns that can be used in all areas of ministry. Themes include various holidays, Bibles, crosses, seasons, children, game time, sports, and abstract. With so many options, you will be able to choose countdowns that fit perfectly into your service or lesson.
C3 comes complete with over 8Gb of countdowns on 2 DVDs. Each countdown comes in two different formats, windows media file & quicktime.
Click
here
for screen shots.
---
Related Products