Categories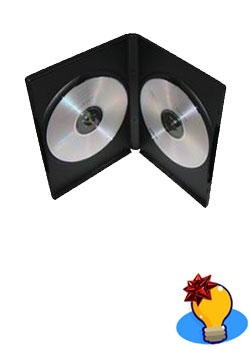 'This One's On Me' Donation - DVD
Help us escape with inspiration
Kidology's "This One's On Me" fundraiser
is a way for you to support one of your favorite children's ministry websites with small donations that otherwise may seem insignificant.
To make it fun, you can choose to "buy" the equivalent of many everyday products as your donation. The catch? You'll get nothing in the mail, but will receive our heartfelt thanks and a tax-deductible receipt!
Learn more about this fundraiser!
Donate the value of...
DVD
A new movie often helps us escape life for a least a few hours of inspiration or entertainment. With a small gift, you can help us escape the escalating costs of maintaining this site and inspire us to make it even better.
Note: The use of items and descriptions in this product entry is symbolic. No physical items will be shipped. Your purchase is a donation to Kidology, Inc., a 501(c)3 non-profit organization in the state of Illinois.
Find other 'This One's On Me' gifts!
Or donate any amount by visiting our
donation page.
---
Related Products