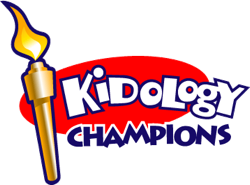 More Details ›
Kidology Champion Donation
Become a Kidology Champion
BECOME A KIDOLOGY CHAMPION DONOR!
Join the Team of Kidology Champions who support Kidology.org at $99 a year above and beyond the site membership. This donation is tax deductible.
SPECIAL LIMITED LIMT OFFER! (This is for March 2014 only!) - DONATE HERE!
Become or renew your Chamption Status, and we will send you the COMPLETE Kidology Leadership Labs Series ($219 value) as a "THANK YOU!" (Already have it? Then ask for eithe the Kidology Handbok ($59/$49) or Kid's Church Cookbook ($118) in the comments when you donate.)
Become one of the "Kidology Special Ops"
Want to become part of an elite force? Consider becoming one of Kidology's Champion Donors! These are individuals who step out of the crowd and sacrificially give $99 to become one of those who say, "I believe in Kidology - I want to support what you are doing and enable to you to do more!" so they become a Champion Donor.
If God nudges you, we hope you'll respond.
If you are not already, please be sure to sign up for the Kidology Champion Prayer Supporters E-mail. (No donation necessary) These personal updates from Kidology founder and president, Karl Bastian, will keep you informed of ministry prayer needs and ways you can support the ministry of Kidology.
COMPLETE DETAILS HERE
---
Related Products