Kidmin Talk #030 - May 8, 2012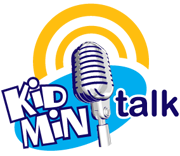 Duration: 00:48:31
Download MP3
Own It: Helping Kids to Own Their Faith
Welcome to Kidmin Talk, Kidology's weekly webcast show. Listen here on Kidology or subscribe via iTunes to listen on-the-go!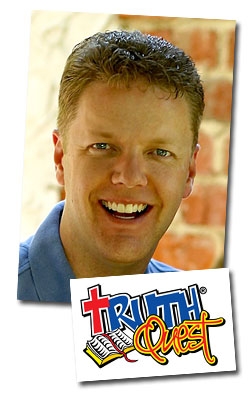 SPONSOR: This episode is sponsored by Truthopolis curriculum from TruthQuest
As Karl prepares for Yosemite Summit, we're excited to have this week's episode guest hosted by Michael Martin, Children's Pastor at LIFE Fellowship in Denver, CO. He's also the founder of TruthQuest Ministries, a small publisher of children's ministry resources.
Michael works alongside his wife, Heidi, and has two beautiful daughters who won't be dating until they're 32. Although Michael is 6'-5" tall, he doesn't play basketball because, you see, that requires coordination. Michael is still amazed that God is willing to use him in children's ministry and he loves it!
MENTIONED ON THE SHOW TODAY:
Own It: Helping Kids to Own Their Faith
On this week's show, Micheal talks about helping kids to get to the point where their faith is THEIRS, not their parents. This involves acknowledging the doubts and struggles kids have, addressing them Biblically, and creating an environment where they can ask and get answers for their own questions... 'cause no curriculum can anticipate what the kids might be confused about or might be struggling with!
The tragedy of kids falling away in their teen years
Kids always have free will, no matter how well they've been trained, but what can we do?
Pre-emptive Bible teaching about things that may confuse kids someday (creation, social issues, apologetics, etc)
Acknowledge that life isn't always easy and that kids' problems are real, and that God really cares about them
Explain the high stakes to kids
Create an environment where kids steer the discussion, asking their questions, and getting Biblical answers. Kids come alive when they see that they can ask their questions without fear of embarrassment and get real Biblical answers
Praying for your kids
INTERACT WITH THE SHOW: Interact with the show by E-mail, Forum, Twitter or the comments below! Let us know you are listening!
MUSIC ON THE SHOW:
Bumper music by Rob Biagi Music available on Kidology! Booking info at RobBiagi.com
WHO WAS THAT AT THE BEGINNING?
Wondering who the mysterious voice was at the intro? That was one of Karl's good friends, voice over professional and children's pastor, Scott Neaubauer.
CONNECTING w/ KIDMIN TALK: