Kidmin Talk #004 - October 11, 2011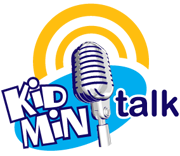 Duration: 00:45:26
Download MP3
Creativity & Team Leadership
Welcome to the fourth episode of Kidmin Talk, the webcast show hosted by Karl Bastian, the Kidologist. Listen here on Kidology or subscribe via iTunes to listen on-the-go with your iPhone, iPod, iPad, or other mobile device.
SPONSOR: This episode is sponsored by The Kids Church Cookbook - Part 5: Getting Creative
MENTIONED: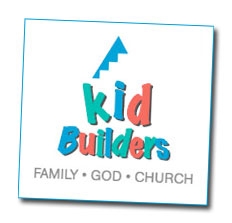 KIDMIN WORLD:
ABC's of KIDOLOGY: The Letter "C" = Creativity!
God Made You Creative!
Creativity is Like a Muscle that must be flexed!
Don't assume you aren't creative - stretch yourself!
Practise, Practise, Practise!
KIDMIN WINNER! Our winner this week is NO ONE! No one even guessed, bummer - yup, it coulda been you, all you had to do is guess a word that began with the letter "C," but have no fear, there is always next week! What Kidmin Talk Key Word do YOU think I'll use (or do YOU SUGGEST!?) for the letter "D"?
WANT TO BE A WINNER? THERE ARE 3 WAYS TO WIN THIS WEEK! (Listen to the show to find out how!) PLUS: Submit your guess or suggestion for next week's Kidmin Talk Key Word for the letter "D" - by E-mail or Twitter. Earn extra chances to win by promoting @KidminTalk via Twitter!
So what does a Leadership Team DO? (Assuming that you have have formed one!)
Joan asked last week, "All our ministry leaders have agreed to form and serve as a team, now what?"
Meet regularly!
Go over each others "Ministry P's"

Praises
Problems
Projects/Events
People Needs/Issues
Prayer Requests

No longer work alone, do everything together
Coordinate Calendars
Discuss things together
Ask for counsel, input, advice, encouragement
Present ideas, and be genuinely open to input
Decide things as a group
Ask what the ministry AS A WHOLE needs/how it is doing:
(We can get a narrow perspective when we just lead one area)

Ministry Name?
Ministry Brochure?
Better Signage?
Security Issues?
Follow Up?
Are different areas doing things consistently?
What is the parents experience from area to area?
Do a ministry-wide survey of parents/volunteers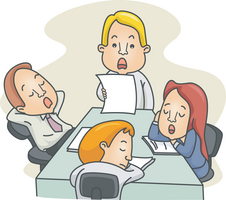 Differences between Committee and a Leadership Team
A committe often meets to talk and then nothing changes
A commitee often meets to tell the leader what to do
There are people on a committee that do nothing between meetings
A committee is boring and people often are seen nodding off
vs.
A Leadership Team meets and everyone accepts assignments!
A Leadership Team is made up of leaders of areas of ministry!
A Leadership Team dispurses to go do the work of the ministry!
A Leadership Team meeting is full of laughter and fellowship and exciting because everyone no longer feels alone in their area of ministry but like they have help and backup and people to call when the going gets tough! Its no longer boxing, but a football team!
Thoughts on the passing of Steve Jobs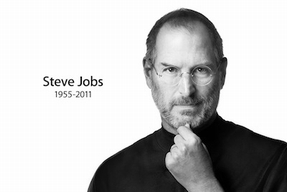 I've long said, there are three types of people in the world:
Those who make things happen
Those who watch things happen
Those who say, "What just happened?"
Steve Jobs was one of those who MADE things happen, and equipped others to make things happen too - which was why he was my hero. He enabled me to create. A lot of people spend their time talking about what others are doing, I prefer to DO. A lot of people spend their time talking about what others are writing, I prefer to WRITE. A lot of people spend their time talking about where others are going, I prefer to GO. A lot of people spend their time talking about what other people are creating, I prefer to CREATE.
Steve Jobs was the man who taught me this. When IBM said "Think" - he said "Think Different." He didn't listen to conventional wisdom, he listened to his inner voice and went against the grain and did what his instincts told him. Often it led to mistakes. But he never let his mistakes stop him from pushing forward toward his dreams. He had a vision of what people needed and he was relentless in giving people what he knew they needed. (and wanted, whether they realized it yet or not!)
That is why I created Kidology.org in 1994 - I had a vision of what children's workers needed long before most were even using the Internet. I hope that someday when I am gone, I too can be remembered like Steve Jobs, as someone who never gave up, pressed on after mistakes, and pushed against the grain to give my customers what they need to succeed in their ministries.
While I have nowhere near his genius, I hope I have his tenacity to keep at it to the end.
[Comment on this post via my blog]
NAME DROPPING: Did you get your name dropped on the show? Comment below!
If I drop your name on the show and you post to the comments below before the next show, you will win a super duper random Kidology prize! Want to increase the chances of Karl "dropping your name?" Interact with the show by E-mail, Twitter or the comments below! Let Karl know you are listening!
MUSIC ON THE SHOW:
Bumper music by Rob Biagi! Music available on Kidology! Booking info at RobBiagi.com
Parody music from Creative Ministry Solutions (Used with permission)
CONNECTING w/ KIDMIN TALK: