Kidmin Talk #057 - July 27, 2013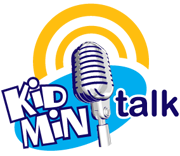 Duration: 00:36:34
Download MP3
Vision, Training, Writing & Other Kidmin Questions
Welcome to the fifty-seventh episode of Kidmin Talk, the webcast show hosted by Karl Bastian, the Kidologist. Listen here on Kidology or subscribe via iTunes to listen on-the-go with your iPhone, iPod, iPad, or other mobile device.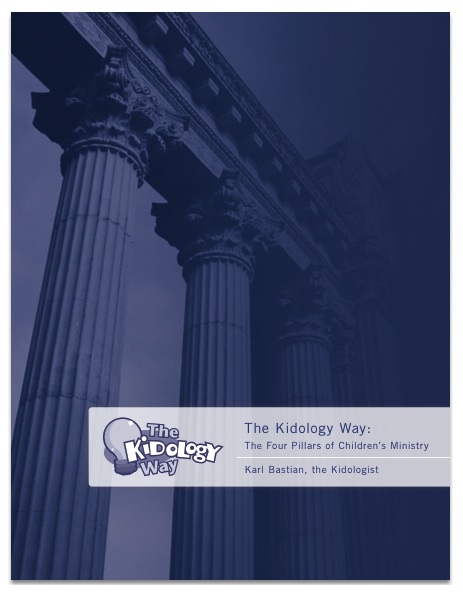 SPONSOR: This episode is sponsored by THE KIDOLOGY WAY: The Four Pillars of Children's Ministry
MENTIONED ON THE SHOW TODAY:
SHOW NOTES:
Robert asked about what important things to train teen helpers in kidmin.
Ownership / Input
Create an Identity
Give Responcibilities
Teach Relational Skills
Train Safety and Security Guidelines
Keep Training Ongoing
Make it FUN!
Joan asked about the difference between a philosophy of ministry and ministry vision.
Philosophy of Ministry is what you believe and why you do ministry the way you do.
You already have a philosophy of ministry, it already guides you, you need to define it.
Once defined, communicate it.
Philosophy of Ministry rarely changes
Vision answers, "What will it look like when I'm done?"
Vision changes ministry to ministry, and year to year.
When a vision is fulfilled, you need a new ministry.
Steve asked for some tips on being a better camp speaker.
Thematic games with a point
Great story telling, but also personal stories unique to you.
Be relational off the stage
Have something uniquely you (I sling shot jolly ranchers!)
Rhoda asked how to provide an inclusive atmospher for kids with special needs.
Short answer? Include them.
Recruite "Friends" to provide one on one care and attention.
Talk to parents to learn their needs and gain insights for success.
Glen asked about my strategy for creating kidmin content.
Start with high level goals of what you want to accomplish.
Create long term scope and sequence.
Each lesson has a Big Idea
HOOK, BOOK, LOOK, TOOK and (Karl's addition) COOK

HOOK: Creates curiosity for the topic
BOOK: What does the Bible have to say about it?
LOOK: Explain and explore the meaning of the passage
TOOK: A practical application to real life
COOK: A opportunity to do something with the topic hands on.
"Bob" the senior pastor asked about the importance of "Big Church" attendance.
Yes, "Big Church" is important!
A shepherds can ask a volunteer about church attendance.
Don't be legalistic, but set high expectations.
Have defined volunteer job descriptions and expectations.
Start with questions, rather than accusations.
Provide opportunities for volunteers to get a break.
Pastor and kidmin leadership must work together on strategies for the needs of the whole person when it comes to volunteers.
WANT TO BE A WINNER? Contribute to the show by E-mail or Twitter.
Earn extra chances to win by promoting @KidminTalk via Twitter! If I see you promote the show, I just might send you a prize! It's been done before already!
MUSIC ON THE SHOW:
Bumper music by Rob Biagi Music available on Kidology! Booking info at RobBiagi.com
This week featured Stuck in the Nursery with You from Righteous Pop Music (Vol. 6) from CreativeMin.com
CONNECTING w/ KIDMIN TALK: