Fall Resources - Training & Leadership

New! - School - Halloween - Thanksgiving - Discipleship - Games - Training - Heroes - Fantasy -
Volunteer Training Videos
Onging training is critical to a growing children's ministry.
These videos were created by Pastor Karl Bastian, a full time children's pastor - first for his own volunteers, but are recorded in a generic format so that they are usuable by any children's ministry. Many come with bonus content to enhance the training.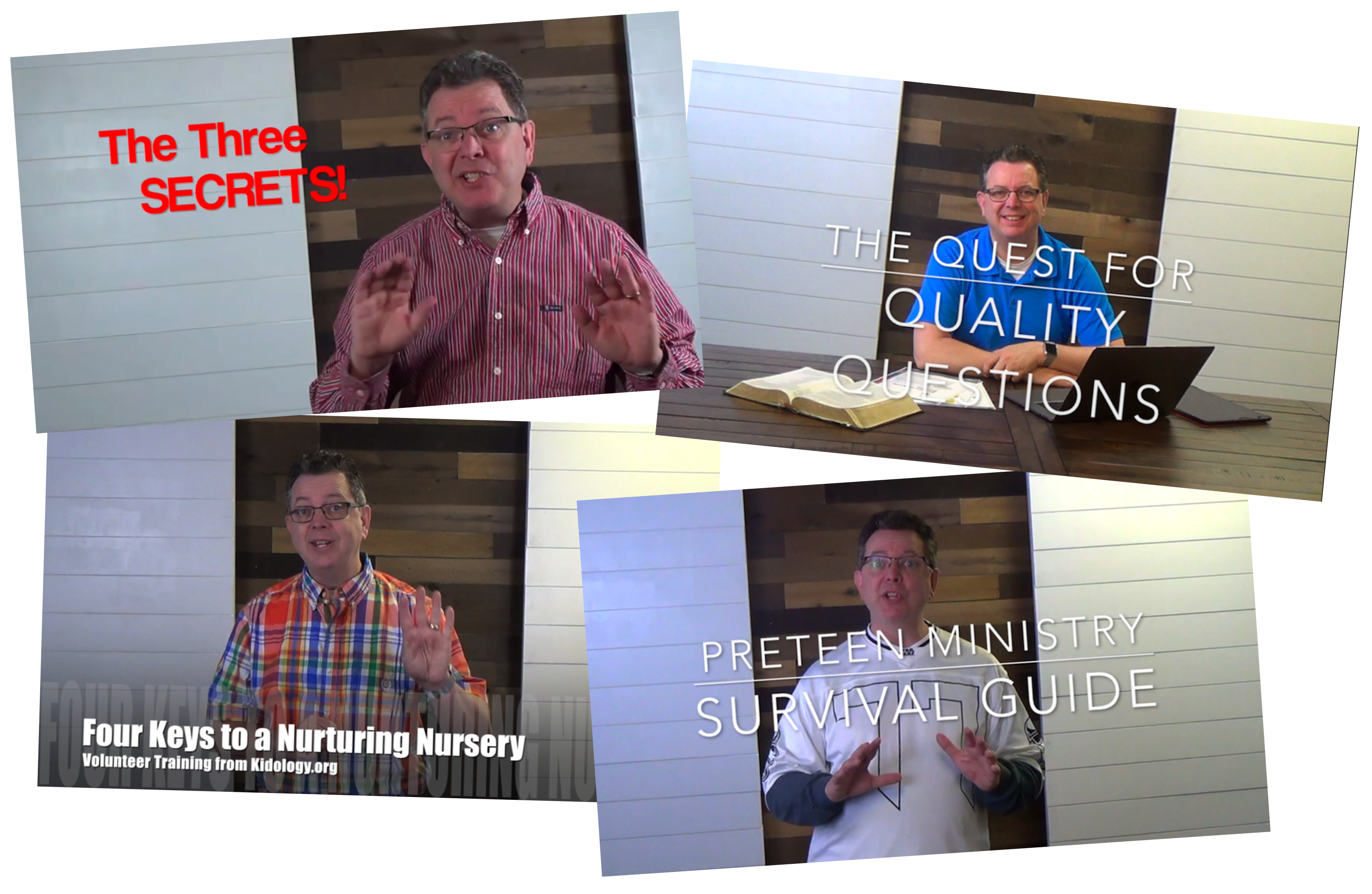 Each Volunteer Training Video includes 3 methods of delivery: watch on Kidology.org, use a Vimeo link, or download to your computer. This enables you to share the videos with your volunteers without them needing a Kidology membership.
---
Ministry Management Video Series
There is much said about leadership – and leadership is key – but management is where the work lies. Leadership is lofty, while management gets dirty. Leadership is white collar. Management is blue collar. But we all know blue collar is where the real work happens. In children's ministry, you have to be both a leader and a manager. If you are only a manager, your ministry will not advance or grow. But if you are only a leader, you'll never get anything done and great vision and lofty goals will never become reality. Successful children's ministry directors know how to shift between leading and managing their ministry.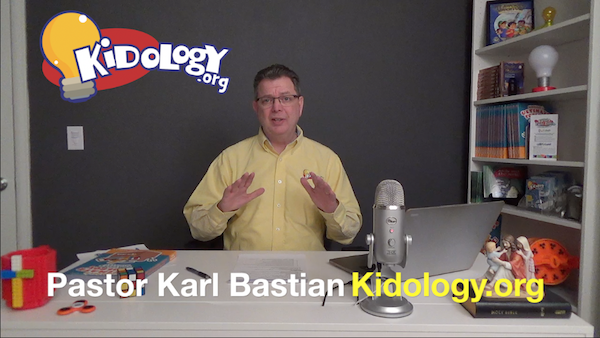 In this series, Pastor Karl shares Kidmin Management Skills he has learned over decades of leading children's ministries from mobile church ministry, to large churches. These videos are packed with PRACTICAL tips and advice to help you successfully manage the ministry God has entrusted you with.
---

Training Videos
The Kids Church Cooking Show is a series of training videos that will help transform bland teaching into creative gourmet experiences. Learn how to take your teaching or performing to the next level.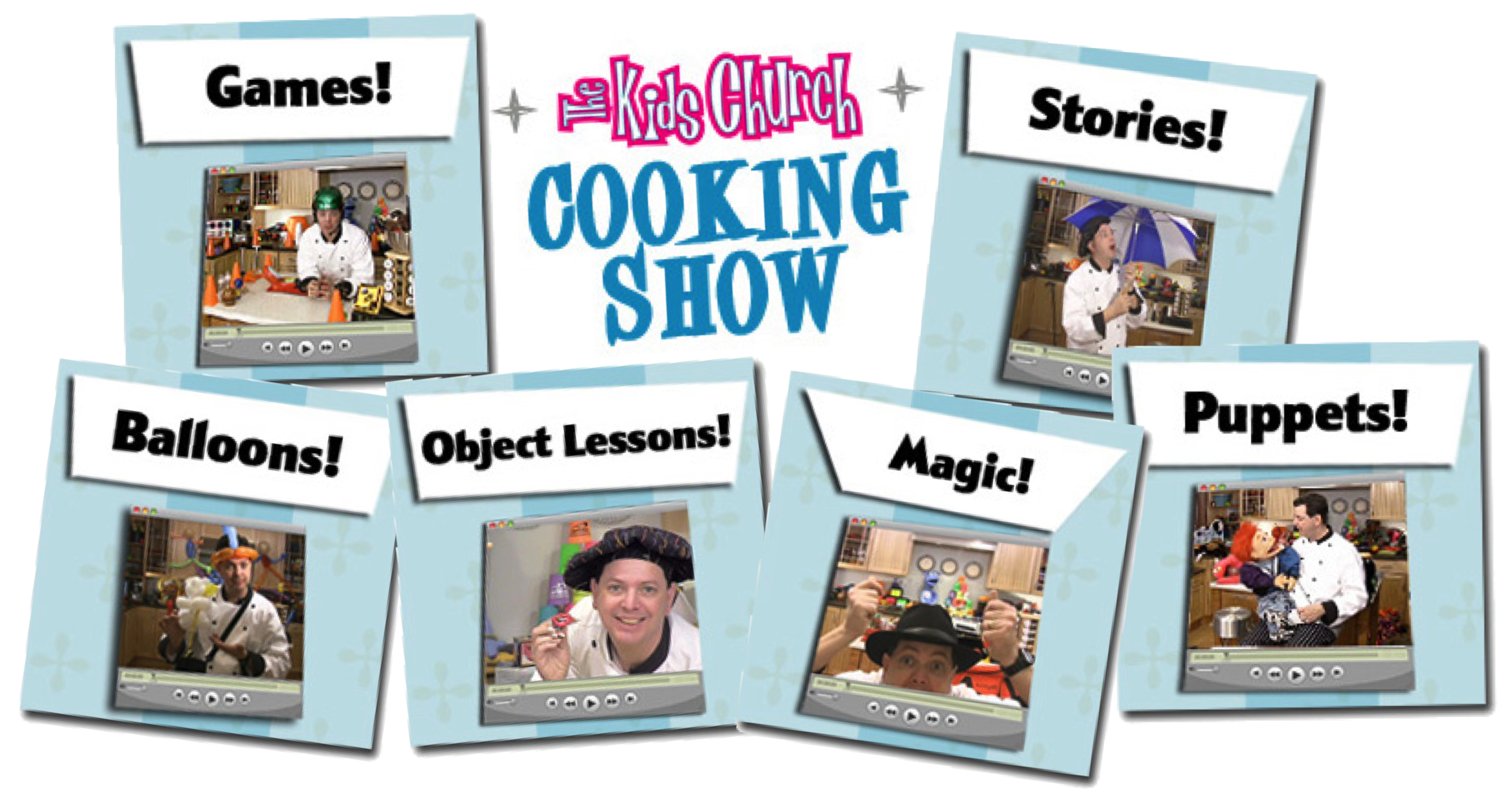 Hosted by Karl Bastian, this series of video downloads will make teachings so tasty that kids will keep coming back for more! Choose from Games, Storytelling, Object Lessons, Magic, Puppets, and Balloons!
Get more value with a Training Bundle; each collection includes 3 videos: Balloons/Games/Hats, Object Lessons/Puppets/Hats, and Storytelling/Magic/Hats.
---
How-To Kidmin Help!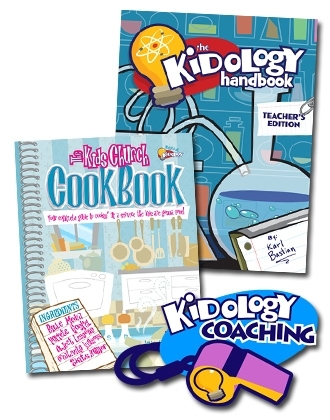 The Kidology Handbook is the comprehensive manual to use as a a blueprint for an effective teaching ministry. With this 143 page resource - complete with bonus MP3 audiobook, explore insightful instruction on relational ministry, preparing & teaching lessons, sharing the Gospel, shepherding kids, classroom discipline, and more.
The Kids Church Cookbook is an idea-packed instructional tool that will help you create children's church services that kids will love. Featuring 279 pages and all 7 training videos from the The Kids Church Cooking Show, it's ideal for both beginners and veterans.
The acclaimed Kidology Coaching program has served over 40 students with its distinctive use of established curriculum, one-to-one mentoring, and affordable pricing & flexibility. See how it can easily fit into your busy ministry schedule this fall!
New! - School - Halloween - Thanksgiving - Discipleship - Games - Training - Heroes - Fantasy -