Karl's Nerf Wars
There was a lot of interest on social media over my Nerf Wars event, so I created a complete kit with all my files and details so you can edit, adapt and use them for your own event!
WHY WE DID THIS EVENT?
We did this event for a few reasons. At church on Sunday, there isn't as much time for play, and play is where friendships are formed and developed for kids. I wanted an event where they could play together in a super fun controlled environment. We also wanted an opportunity to invite friends to church that wouldn't have the hurdle of things unchurched kids aren't familiar with - about half the kids who came were guests! (You'll see we made guests free!) We didn't do a devotional at all, just opened in prayer and had a TON of FUN!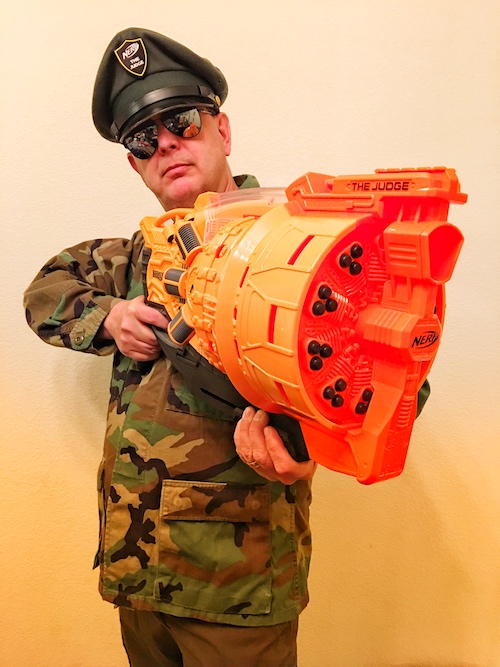 Here is one Highlight Video and Another Video!
1st Annual:

2nd Annual:
WHAT IS INCLUDED IN THE KIT:
General Overview of the schedule, games, staffing and set up. Read that first!
Video Walk Throughs of the entire set-up with explanation of the games and rules
Over 100MB of helpful files!
A collection of helpful free graphics all collected online
The FONTS used in the files (You'll love the STARWARS font!)
Lots of documents - sign in form, points form, parent info and pick-up slip, job descriptions, schedule and other misc. signs
Countdown Timers in 3, 5, 10 and 15 minutes
DIRECT LINKS to what you need to buy
Details on what I learned about Registration, Food, the Games, Cost of event, Equipment, Rules, Clean Up and more!

THE TEAMS: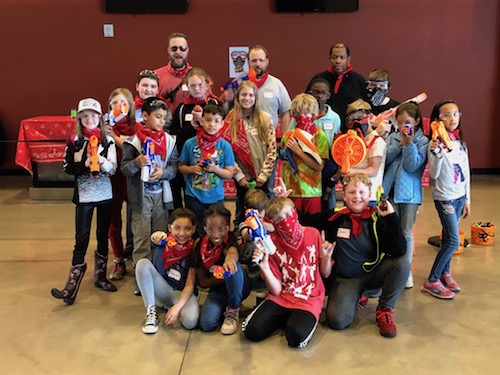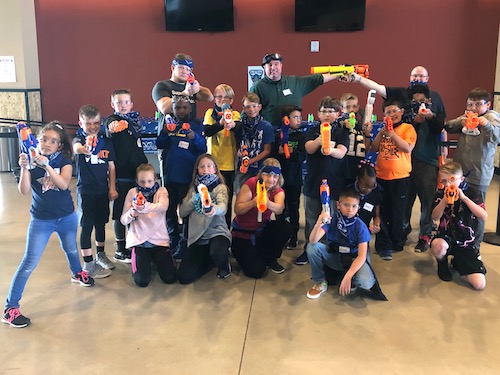 GET THE DETAILS AT: Kidology.org/nerfwarskit