Family Gingerbread House Building Event Kit
Host a Family Gingerbread House Building event.
Everything you need is here!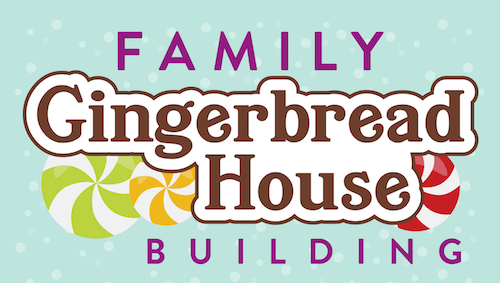 Our annual Family Gingerbread House Building has become a much-anticipated family event at our church! We charge a nominal fee to cover supplies and to ensure that we are prepared for each family that comes.
Here is a highlight video to give you a feel for the event:
In addition to building the gingerbread houses, we hold a contest with several categories and a system to make it all fair and objective.
ALL ACCESS MEMBERS can download all the files needed to pull off this fun family event!
INCLUDED IN DOWNLOAD:
Sample Schedule
Supplies List
Graphics to edit and use for promo
Check-in Chart (used for check in, notes if they have paid, and what table they are at)
Family Number Chart (for keeping track of each family's number)
Table Assignment Chart (families check in and are told which table to go to)
Table Letters (cut in half, tape the top together, fold the bottoms under and tape to stand)
Name Plates that can be used at tables for assigned seating
Prize certificates (Most Creative, Most Festive, Most Detailed, Most Tasty and Most Impressive)
Voting Numbers (given to families to put by their gingerbread house at time of judging)
Prize Voting Slips (these are what families use to vote by number)
"We have participated in the Gingerbread building for the last two years. It is a lot of fun. It teaches the family how to communicate a little better while having fun. We wouldn't miss it for anything. Looking forward to doing it again next year. Thanks Pastor Karl and Sara for all that you do to prepare and put on such a great event. A must do family activity."
- The Moresi Family
DOWNLOAD THE COMPLETE KIT HERE:
ALL ACCESS MEMBERS

(Not an All Access Member? JOIN TODAY!)
You can also purchase this kit in the Kidology Store.