Raising Boys in a #MeToo World
Membership Level› Guest
Author/Source: Sam Luce
Topic: Parenting, Relationships
How can we raise our boys to respect women in a sex-saturated culture.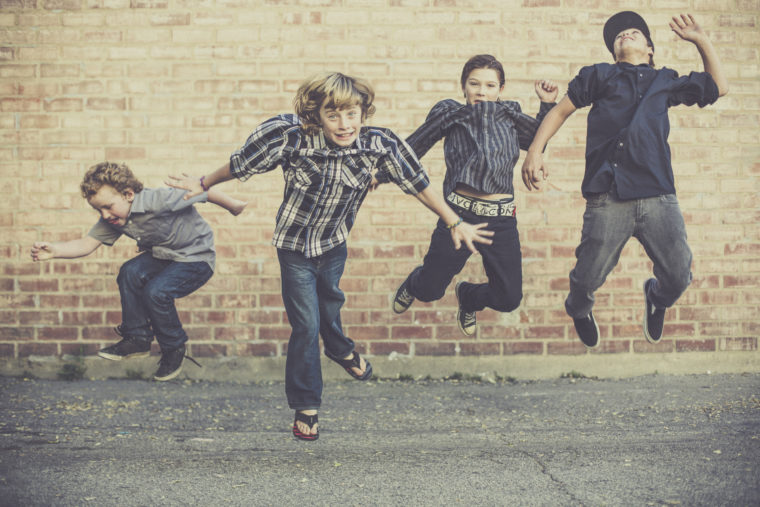 In my last blog post, I talked about protecting girls in a #metoo world. My hope was to give practical suggestions that will help empower girls and women to be kind yet proactive, respectful of all yet cautious with trust. I think teaching girls appropriate boundaries as well as teaching them how to respond to unwanted advances by any man in their life is always appropriate. That being said, #metoo is predominantly a male problem that is a reflection of a culture that values sex above personhood. To abuse women is to revert to the pagan view of women being a commodity or property. Christ changed the value of women, and Christianity should be the greatest champion of women because of whose image they bear and because of the value Christ placed on them in his earthly ministry. To be clear, the sexual abuse problem in our country is not the fault of women at all. Should women dress modestly? Absolutely. Is the modestly or immodestly of how a woman dresses justification for harassment or assault? Never.
What we teach our boys in the sex-crazed world we live in matters, and matters greatly. The problem is we live in a world that says there are no boundaries, that sex is free, that anything that makes you happy is ok until somehow it's not. This message is the exact opposite of what our boys need to hear if they ever want to become men. I teach my boys that God has made them strong to protect the hurting, the poor, the weak, and those who are treated unjustly. The measure of a man is not how strong he is but how he uses his strength. In a world that is constantly reinforcing to our boys through social restructuring, porn, and power that you can take what you want, we must remind them that the call to Godly manhood calls them to lay down their life for their wife. To love and protect. To be a voice for those who are without a voice.
I tell my boys some very specific things but I thought it might help to structure them in more universal terms provided by Rev. J.C. Ryle in his excellent short book Thoughts for Young Men.
(1) One danger to young men is PRIDE.
Young men, I beseech you earnestly, beware of pride. Two things are said to be very rare sights in the world–one is a young man that is humble, and the other is an old man that is content….The older you grow, and the more you see, the less reason you will find for being proud. Ignorance and inexperience are the pedestal of pride; once the pedestal is removed–pride will soon come down.
(2) Another danger to young men is the LOVE OF PLEASURE.
Imagination is the hotbed where this sin is too often hatched. Guard your thoughts, and there will be little fear about your actions. (I would add this was written before the internet. Mans struggle with the objectification of women was only a cold then; with the onset of online pornography, it has now reached bubonic plague proportions. Parents, do all you can to protect your young men from porn as well as prepare them as to how to react when they see porn. Porn has turned women into objects for pleasure rather than partners in pleasure as God intended sex to be.)
(3) Another danger to young men is THOUGHTLESSNESS.
Oh, young men, learn to be thoughtful! Learn to consider what you are doing, and where you are going. Make time for calm reflection. Commune with your own heart, and be still. Remember my caution–Do not be lost merely for the lack of thought.
(4) Another danger to young men is CONTEMPT OF CHRISTIANITY.
Be very sure of this–people never reject the Bible because they cannot understand it. They understand it too well; they understand that it condemns their own behavior; they understand that it witnesses against their own sins, and summons them to judgment. They try to believe it is false and useless, because they don't like to believe it is true. An evil lifestyle must always raise an objection to this book. Men question the truth of Christianity because they hate the practice of it.
(5) Another danger to young men is the FEAR OF MAN'S OPINION.
Try only to please God, and He will soon make others pleased with you. "When a man's ways are pleasing to the Lord, he makes even his enemies live at peace with him" (Proverbs 16:7). Young men, be of good courage. Don't worry what the world says or thinks: you will not always be with the world.
Lastly, six things to give yourself to as a young man.
(1) TRY TO GET A CLEAR VIEW OF THE EVIL OF SIN.
(2) SEEK TO BECOME ACQUAINTED WITH OUR LORD JESUS CHRIST.
(3) NEVER FORGET THAT NOTHING IS SO IMPORTANT AS YOUR SOUL.
(4) REMEMBER IT IS POSSIBLE TO BE A YOUNG MAN AND YET TO SERVE GOD.
(5) DETERMINE AS LONG AS YOU LIVE TO MAKE THE BIBLE YOUR GUIDE AND ADVISER.
(6) NEVER MAKE AN INTIMATE FRIEND OF ANYONE WHO IS NOT A FRIEND OF GOD.