Movie Review: Marley and Me
Membership Level› Guest
Author/Source: Nancy Keith
Topic: Movie Review, Reviews
A review of Marley and Me, including description of the movie, areas of concern, teachable themes, discussion questions, and scriptures to use.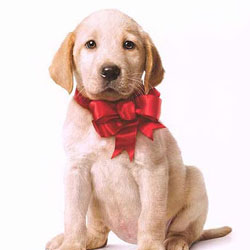 Overview

If you watched the trailers for this movie, you would think that Marley & Me is a dog-centric movie in the Beethoven genre. Marley is billed as the "world's worst dog." When I went to see this film, that's what I expected, as did the theater full of families with children. Marley & Me is a wonderful movie, but it is a film for grown-ups. The children attending grew restless and bored. There is a great deal of value reviewing it here for those of us involved in family ministry. There are some wonderful life lessons in this movie.

John Grogan is a newspaper writer when this story begins. He marries fellow journalist, Jenny, and they start their life together. When initial conversations about children pop up, even Jenny exclaims, "How am I supposed to take care of a kid if I can't even keep a plant alive." John is advised by a friend to get a dog with the thought that a dog would put off any consideration of children for a couple of years. A Labrador retriever is adopted and named Marley after Reggae's iconic figure Bob Marley, who just happens to be playing on the radio on the way home.

To say that Marley is an unruly dog is an understatement. This dog eats everything from dog food to sofas. He is scared of thunderstorms to the point that he has to be sedated. Marley is energetic and resistant to training. When the couple takes him to obedience training he tramples the trainer, among other things, and is summarily ejected from class. Interesting note: the real John and Jenny Grogan appear in this scene.

The movie follows the Grogans through a miscarriage, the birth of three children, a couple of moves, job changes and the ups and downs of married life. Marley is the thread that ties this all together.

When the going does get tough, the Grogans stick in there. When John's single friend suggests the alternative John says, "You mend it, don't end it." This is a recurring theme through this movie. They openly admit that, "No one tells you how hard it is going to be...marriage, parenting...even if it is harder than I thought, I don't regret it." Their mantra is, "We will do it together."

The ending, well, I won't give that a way…but bring the tissues. It is warm and poignant.

Concerns

Again, this is not a child's movie. John Grogan has written a child's version of the book Marley & Me for young readers entitled simply Marley. There are also two picture books, Bad Dog Marley and A Very Marley Christmas. If you want to expose your child to the wonderful writing of John Grogan, this is what you should share with your kids.

This movie is rated PG. There is some profanity and some misuse of God's name. There is also some adult humor…implied nudity (you never see it)…implied sex between the married couple (again, you never see it). The dog also does some crude things….which dogs do…and there are some crude references to dog body parts.

One "Christian" review I read took issue with the fact that this movie mentioned that dogs go to heaven, adamantly stating that they don't. However true this is, one of the best tidbits of advice that I learned in Children's Ministry in regards to this question is this: when asked if a pet is in heaven you simply state that God's Word says that we will have everything we need in heaven...and if you need that pet, he will be there. This comforts, but does not crush a child in mourning...without lying to them.

Teachable Themes
Mend It; Don't End It

Sometimes it seems so much easier to give up and walk away, but there is so much more value to mend the relationship. (Please note that as I say this I realize that there are some relationships that are so unhealthy due to abuse or other destructive behavior that this does not apply.)


Marriage Requires Work

Love can get you so far, but faith and determination are also required to keep a relationship healthy. It is a choice.


We Can Make Our Plans, but We Have to be Flexible

Jenny starts with a Day Planner full of plans for the future. In the end she says, "I'm done making plans." Life has so many surprises, and sometimes you just have to go with them.


We Make the Choice in How We Respond to the Things that Happen in Our Lives

There is a great contrast in this movie between John's life as a family man, and his friend Sebastian's life as a single man. In the end, you really feel sorry for Sebastian who probably makes more money and has a life that appears more exciting...but empty nonetheless.


Biblical References
Forgiveness

Colossians 3:13
"Make allowance for each other's faults, and forgive anyone who offends you. Remember, the Lord forgave you, so you must forgive others." (NLT)


Trust God to surprise us with the plans for our lives

Proverbs 3:5-6
"Trust in the Lord with all your heart; do not depend on your own understanding. Seek his will in all you do, and he will show you which path to take." (NLT)

Jeremiah 29:11
"For I know the plans I have for you," says the LORD. "They are plans for good and not for disaster, to give you a future and a hope."


Choose to do what is right

Deuteronomy 30:19
"Today I have given you the choice between life and death, between blessings and curses. Now I call on heaven and earth to witness the choice you make. Oh, that you would choose life, so that you and your descendants might live!" (NLT)


Discussion Questions
Have you ever felt like giving up? What did you do?
Have you ever felt so tired as a parent that you did not think you could make it? What did you do?
Discuss the statement, "Don't end it; mend it."
Married life is not always easy, what ways have you found to make it through the ups and downs of life?
Do you have a family pet? What is the craziest thing your pet has ever done to you?
In what ways has God surprised you when you were trying to follow your plans for life.
Conclusion
One of the things I appreciated the most in this movie was that no matter how flawed John and Jenny Grogan appeared at times, they found the love and forgiveness necessary to make the right choices.

This is a wonderful movie for adults. It is heartwarming, poignant and it teaches us many things about life.

When it comes out on DVD, plan a family evening. Put the kids in one room with activities for them…and the adults in the other room watching Marley & Me.