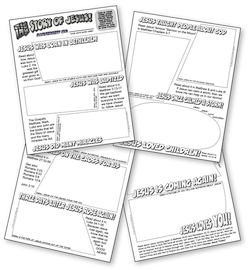 More Details ›
My Easter Comic Book
Children create their own Easter Comic Book!
All Access Members can download the Easter Comic for free!
Here is an Easter Comic Book to give to your kids so they can learn all about Jesus and the Easter Story by reading about it in the Bible and drawing pictures to go with the story!
The four-page comic covers the entire life of Jesus and provides scriptures and space to illustrate 12 concepts and events from the Easter story.
This download resource is available instantly after purchase by clicking on My Downloads at the top of any page.