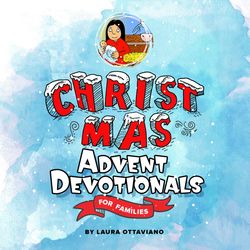 More Details ›
Giant Kids Ministry Christmas Advent Devotional for Families PDF
All Access Member FREE Download Link Below!
This colorful, thoughtful family devotion leads you through prophecies of Jesus' birth and familiar Christmas traditions across the 25 days of Christmas.
Purchase price includes the license to make as many copies as needed for your church, group, or family. Available in BOOK or VIEW versions.
When printing the book version, set printer to color, double-sided print on the short edge.
Download a sample of the BOOK version.
Download a sample of the VIEW version.
All Access members can
download this devotional for FREE!
If you're not already an All Access member, you can
join today!
Delivery of your product will be via a secure download link sent by e-mail shortly after purchase. Links expire 7 days after purchase.