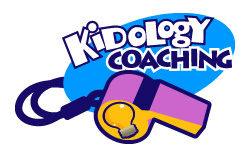 More Details ›
Kidology Coaching: Three Months
Personalized Coaching in Children's Ministry
Kidology Coaching
offers personalized coaching in children's ministry -
Learn more
This is for THREE MONTHS of Kidology Coaching. Each month of Kidology Coaching Unit usually costs $120 and includes the necessary training files and at least two coaching calls with your personal coach. However, this three month bundle saves you $20 a month over three months.
Note: Registration must be purchased first before beginning coaching. Following Registration, each successive month of Kidology Coaching must be purchased to continue the coaching experience.
You may also opt to purchase a single month of coaching.
A Few of the Benefits:
One on One Coaching Calls
Exclusive Coaching Materials
50% off all Kidology Training Materials
Delivery of your Kidology Coaching materials will be via a secure download link sent by e-mail shortly after purchase. Links expire 7 days after purchase.
---
Related Products