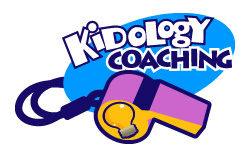 More Details ›
Kidology Coaching: One Month
Personalized Coaching in Children's Ministry
Kidology Coaching
offers personalized coaching in children's ministry -
Learn more
This is for ONE MONTH of Kidology Coaching. Each month of Kidology Coaching Unit costs $120 and includes the necessary training files and at least two coaching calls with your personal coach. Registration must be purchased first before beginning coaching. Following Registration, each successive month of Kidology Coaching must be purchased to continue the coaching experience.
Note: Purchase three months of coaching and save $20 a month!
A Few of the Benefits:
One on One Coaching Calls
Exclusive Coaching Materials
50% off all Kidology Training Materials
Delivery of your Kidology Coaching materials will be via a secure download link sent by e-mail shortly after purchase. Links expire 7 days after purchase.
---
Related Products