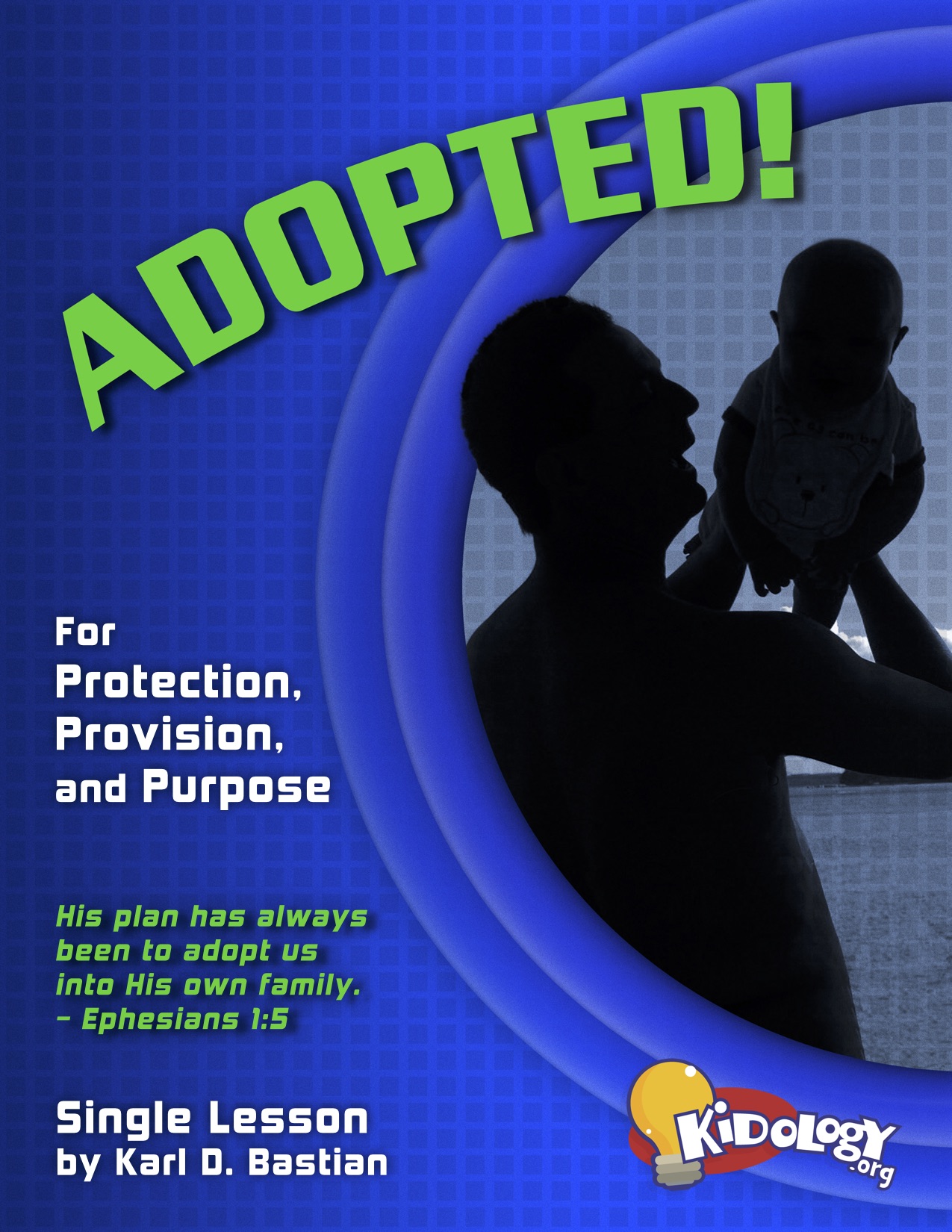 More Details ›
Adopted! Single Lesson
Ideal for Mother's Day, Father's Day, and Salvation messages
Adopted!
is a SINGLE LESSON by Karl Bastian,
exploring Bible characters that were adopted
, from Moses to Jesus. This self-contained lesson is ideal for teaching on Mother's Day, Father's Day, or anytime you'd like to
illustrate adoption as a picture of salvation
.
The theme of this lesson is based on Ephesians 1:5: "His unchanging plan has always been to
adopt us into His own family
by bringing us to Himself through Jesus Christ. And this gave Him great pleasure."
Kids will learn that adoption offers protection, provides for the needs of a person, and shows that they have a divine purpose. Every believer has been spiritually adopted into the Family of God for the same reasons.
Every Christian is Adopted!
Includes:
23-page PDF Lesson Plan
Family Deck Activity
"Meet My Family" Game
Sin-To-Forgiven Illustration
Sin-To-Forgiven Training Video (MP4)
Name That Sound Learning Game
55 Sound Effects (WAV)
Worship Time Suggestions
Save the Teddy Bear Skit
Crazy Face Activity
Bible Verse Activity
Gospel Presentation
Follow-Up Suggestions
Recommended Music:
You may use whatever worship songs you'd like with this lesson, but it is recommended to choose songs that talk about God our Father, such as "Father, We Adore You." Consider downloading these two songs from
Ken Blount
- "One of a Kind" and "Use Me"
Read the Unit's Purpose and Overview Here!
This download resource is available instantly after purchase by clicking on My Downloads at the top of any page.