Categories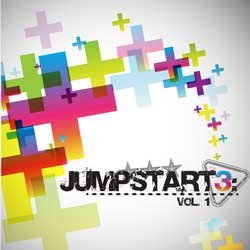 JumpStart3
gives kids music that they love, with timeless truths from the Bible. It gives parents a chance to listen to popular music with the family, knowing they are not only hearing decent lyrics, but memorizing the Word of God.
If you find that your kids are having trouble memorizing their bible verses, but remember the words to music, TV, and movies, JumpStart3 can help!! With a style of music they want to listen to and lyrics straight from the bible,
JumpStart3
is a great way to get kids to hide God's Word in their heart.
Song titles included:
1 Peter 3:18
James 1:22
Proverbs 3:5-6
Hebrews 10:25
Philippians 3:14
1 Samuel 16:7
---
Related Products