Categories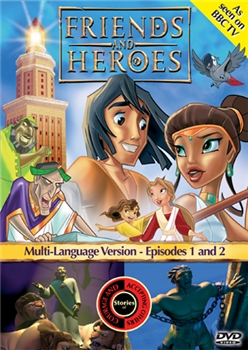 More Details ›
Friends and Heroes DVD Episodes 1 and 2
Friends and Heroes
is an animated children's adventure based in Ancient Egypt, Israel and Rome. The story follows two young friends, Macky and Portia, as they fight for justice against the Roman Empire.
Episode 1:
Long Journey
Episode 2:
A Friend in High Places
Click here
for episode details.
Running Time: 60 minutes - 25 minutes per episode plus extras.
This DVD is designed for in home viewing only.
---
Related Products