Categories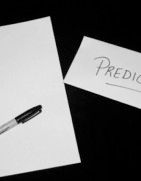 Laflin's Number Prediction Downloadable Video
From David and Teesha Laflin
Ever wonder, "how did they do that?!?" This downloadable video gives you the full explanation for how the trick is done.

Concept: A prediction is made and sealed in an envelope. A volunteer chooses a number. After two quick steps, the final number is revealed to be exactly the same as the prediction in the sealed envelope.

Lesson: We cannot predict the future, but there is one thing we can know for sure- if we have accepted Jesus Christ as our Savior, we will one day spend eternity with Him in Heaven.

This download resource is available instantly after purchase by clicking on My Downloads at the top of any page.
---
Related Products