Categories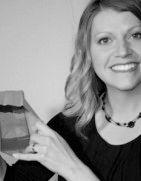 Laflin's Magic Paper Bag Downloadable Video
From David and Teesha Laflin
Ever wonder, "how did they do that?!?" This downloadable video gives you the full explanation for how the trick is done.

Concept: An empty paper bag is shown as an illustration of an empty life. That "life" is then filled with pieces of paper representing the difficulties and problems of this world. Each piece of paper has a different negative word written on it. The words on the paper are then transformed from negative things, into the fruits of the spirit as a representation of how our lives can be filled with the good things of Christ.

Lesson: Our life can be filled with abundant blessings when we choose to live for Jesus Christ.

Delivery of your curriculum will be via a secure download link sent by e-mail shortly after purchase. Links expire 7 days after purchase.

---
Related Products