Categories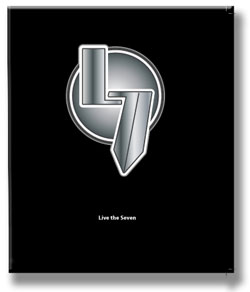 J12 L7 Leadership Program
From A-Z,
L7
is a cohesive process to help your preteens become a young leader as they are taught the basic principles and practical tools to Live the 7 powerful words Jesus spoke at 12,
I must be about My Father's business.
This 4 week intensive includes lesson plans, coach's playbook, worksheets, schedules, resource CD, DVD overview, an L7 Student Book, and even a plan for a Graduation Ceremony.
Training topics include:
Sharing and Owning Your Faith
Looking People in the Eye and Delivering a Firm Handshake
Becoming Aware of the Needs Around Them
Making Guests Feel Welcome at Church
Speaking in Front of a Group
Praying for Their Friends
Click here for a
sample lesson.
---
Related Products