Categories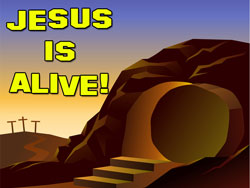 More Details ›
High Voltage Kids Ministries Jesus is Alive Easter Curriculum Download
Jesus is Alive
Easter Curriculum Download
This downloadable Easter lesson teaches kids all about the Easter story and includes a Lesson Intro Video, PowerPoint, Skit, Illustrated Message, Game, and MORE!!
Since this is a one lesson curriculum, we are unable to provide a sample lesson. However, you can view a sample video
here.
Delivery of your Curriculum will be via a secure download link sent by e-mail shortly after purchase. Links expire 7 days after purchase.
---
Related Products