Categories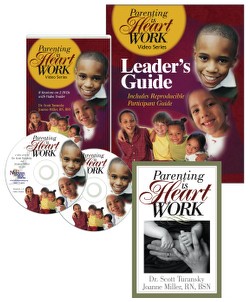 More Details ›
Heart Work Church Kit on DVD
from the National Center for Biblical Parenting
The
Heart Work Church Kit
contains eight sessions in this video series which addresses a common problem in family life. Parents learn how to move from behavior modification to a heart-based approach in the way they give instructions, correct children, and set limits for their kids. Attitudes are dissected, thinking errors are explained, and seven categories of consequences launch parents into new ways to bring about lasting change in their kids.
Contents:
Also available:
Treasure Hunters Children's Curriculum
Click here
for multimedia samples.
---
Related Products