Kidmin Talk #032 - May 23, 2012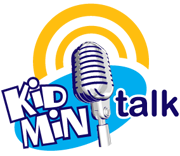 Duration: 00:37:05
Download MP3
Into the Margins: Engaging your Neighborhood in Mission
Welcome to Kidmin Talk, Kidology's weekly webcast show. Listen here on Kidology or subscribe via iTunes to listen on-the-go!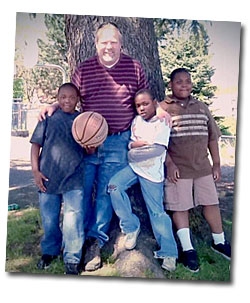 SPONSOR: This episode is sponsored by Kidology's VBS Follow-Up Kit
The month of May continues to showcase guest hosts on Kidmin Talk. In this episode, we welcome Glen Woods, former ordained children's pastor in Portland, OR (15 yrs) with over 30 years experience working with children and parents in various roles.
In his 20's he was a church elder for four years. No, the irony has not escaped him. Professionally, he has been a dishwasher, field laborer, millworker, senior consultant for a national distribution company, forklift driver, warehouseperson, and truck driver, among other things. He likes to read, write, and take long walks on the beach, but not all at the same time. That would be awkward. Oh, and he hangs out on Kidology.org quite a bit as one of our Kidmin Pros when he isn't driving a truck full-time for his day job.
Now he is engaging his unglamorous neighborhood as an urban missionary, only without any titles or other unnecessary burdens, except for the burden of God's love for the marginalized in the city.

MENTIONED ON THE SHOW TODAY:
Into the Margins: Engaging your Neighborhood in Mission
Glen is an "Official Disturber of the Peace", kind of like Gandalf according to the Hobbits.

Mom: kids mission in Watts, dad: police = major influence on Glen's worldview.
Glen gave up many of his long held dreams based on what was expected of him. Instead, he is now on this strange, uncomfortable, and delightful journey into the margins.

We need to recover what it means to be shepherds.

Sometimes this leads us to scale down rather than up.
We should challenge the status quo of underlying systemic problems. Pastors and their support staff burnout by attempting to achieve ever-greater ministry accomplishments which drain resources, people, time, energy, and relationships of any margin, often with little to show for their efforts when we probe beneath the surface of people's lives and the impact of their efforts on the local community.

Consider the literature on margin: Richard Swenson MD, author of the two seminal books on Margin.

Margin: Restoring Emotional, Physical, Financial, and Time Reserves to Overloaded Lives
The Overload Syndrome: Learning to Live Within Your Limits

Also consider books by:

Craig Jutilia: From Hectic to Healthy: The Journey to a Balanced Life
Jim Wideman, Sam Luce, & Kenny Conley: The Eric Trap

In and out: We could rename churches after the restaurant chain to reflect this reality. Every church has a revolving door to some degree. Some people in our geographical neighborhoods will never enter our doors. Every church misses the marginalized to a certain extent.

Do we write them off?
Occasionally try to serve them?
Hire a pro to do it?
Or do life with them?

How do we do life with people in the margins?

Find common ground.
Discover felt needs and meet them.
Be with them on their terms. Be real. Be yourself. Leave the 'professional minister you' at the office along with your marketing materials and your theological arguments.
No tracts or other literature. No advertising your events each time you visit. Just hang out. Get to know people. Let them get to know you.
In time, they will ask of the hope in you. I am not suggesting we should not witness. I am suggesting we should use people skills and focus on developing relationships, regardless of whether they ever believe or follow the way of Jesus.
If you choose to do events, let them directly benefit the community, as well as a serve as a witness to God's love for them. Find ways for them to participate actively.

Examples of what my church is currently doing to benefit the neighborhood via our campus:

Occasional basketball night for teens and adults in our gymnasium.
Occasional activity night for children: sports, games, crafts, etc.
Planning a 4th of July Block Party.
Family friendly Comedy Improv Night based on comedy of Whose Line is it Anyway. Proceed directly benefit families in two low-income apartment complexes.
In the past we have had neighborhood talent shows, basketball camps, soccer camps, VBS, special theme nights, movie nights, Harvest Parties, Summer carnivals, and so on.
Know your neighbors. What do they like? Dislike? Engage their interests both on your campus and in their setting.

It will become less about us going to them to help them, and more about us going to them to learn how to be us as God intended.
Remember, mission isn't about you (However, don't be afraid to let them speak into your life where appropriate) or even your particular church. It is about Jesus drawing people to himself.
Develop a missiology which seeks out the lost who will never be attracted through traditional and even many common missional approaches to church.

Sheep and Shepherd, the 99 vs. the 1

Have you ever had that gnawing feeling that Jesus wasn't only talking about backsliders, but also those who are so far outside the faith that the church and Christianity has no or little influence on them? You know, the people who Jesus misses most?

INTERACT WITH THE SHOW: Interact with the show by E-mail, Forum, Twitter or the comments below! Let us know you are listening!
MUSIC ON THE SHOW:
Bumper music by Rob Biagi Music available on Kidology! Booking info at RobBiagi.com
WHO WAS THAT AT THE BEGINNING?
Wondering who the mysterious voice was at the intro? That was one of Karl's good friends, voice over professional and children's pastor, Scott Neaubauer.
CONNECTING w/ KIDMIN TALK: