Kidmin Talk #128 - February 24th, 2020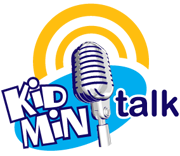 Duration: 00:31:28
Download MP3
What I Learned from Being a Youth Pastor for 6 Months
Welcome to the 128th episode of Kidmin Talk.
WATCH NOW!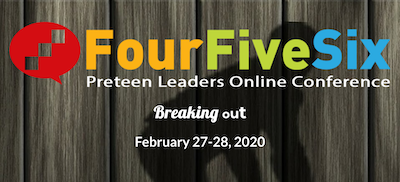 TODAY'S SHOW SPONSORED BY: 456 Preteen Conference
Join Karl THIS WEEK for the Preteen Leaders Online Conference. He is just one of many top-notch youth leaders joining FourFiveSix for this unique conference experience. Don't miss it!
SHOW NOTES:
Youth love to have FUN!
Youth can go DEEPER!
Youth can not only worship - they can lead worship.
Social Media is how they connect. (And they don't use Facebook!)
They are facing real struggles unlike we did as teenagers.
They need safe places to talk and ask honest questions.
If you build it, they will come.
Strategy still matters - but breaking the mold helps keep things fresh.
MENTIONED ON THE SHOW PLUS RELATED LINKS:
CONNECTING WITH KARL:
E-mail: karl @ kidmintalk.com (put it together, broken here to fight spam bots)
Twitter: @Kidologist or @KidminTalk

Discuss this show in the Kidology Facebook Group
Friend Karl at Facebook.com/karl.bastian