Kidmin Talk #068 - April 15, 2014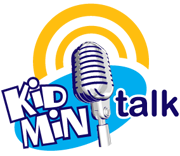 Duration: 00:23:58
Download MP3
Don't Recruit, R.E.T.A.I.N.
Welcome to the sixty-eighth episode of Kidmin Talk, the webcast show hosted by Karl Bastian, the Kidologist. Listen here on Kidology or subscribe via iTunes to listen on-the-go with your iPhone, iPod, iPad, or other mobile device.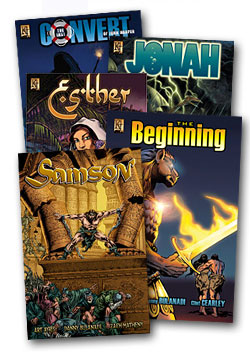 SPONSOR: This episode is sponsored by Kingstone Comic Collection
MENTIONED ON THE SHOW TODAY:
SHOW NOTES:
R.E.T.A.I.N. Your Volunteers by:
R = Relationship
Volunteers are far less likely to quit when they have a relationship with those they serve with. Foster relationships with your volunteers.
E = Encouragement
Constantly encourage your volunteers. Compliment, thank, and cheer them on. Not only while they are serving but via the phone, e-mail, mail and facebook. Let them know they are needed and appreciated. An annual "appreciation dinner" is not suficient!
T = Training, Tips and Tools
Volunteers often quit because they don't feed adequate to the job. Make sure they have orientation at the beginning, tips along the way, and the tools they need to succeed. Offer training events, literature and videos. Anything that will help them succeed and improve. If they feel they are improving, why quit?
A = Asking
Ask them how they are doing? What they need to make their job easier? How the kids are doing? How their week was? If they need anything? ASK. Volunteers will rarely tell you what's on their mind. They don't want to be a bother. So you have to ask them.
I = Investing
Get your volunteers what they need. Frustrated volunteers who have to work with broken equipment, bring stuff from home that gets abused or stolen, or do without the tools they need, end up feeling like either they are what they are doing are not valued. So why continue to serve?
N = Noticing
If you want someone to continue in a role, notice what they are doing. Greet them as they arrive. Tell what they are dong right. Often all they hear is what they didn't do, or should have done differently. Volunteers are very aware of what they could have been doing - or what got dropped, left half done, or what they are missing out on to volunteer. While many are passionate about volunteering, most responded to an invitation and were willing, but to stay, they need to know the need remains and they are noticed and appreciated.
WANT TO BE A WINNER? Participate in the Forum Discussion (this show linked below) or contribute to the show by E-mail or Twitter.
Earn extra chances to win by promoting @KidminTalk via Twitter! If I see you promote the show, I just might send you a prize! It's been done before already!
MUSIC ON THE SHOW:
Bumper music by Rob Biagi Music available on Kidology! Booking info at RobBiagi.com
This week featured Song Name from Righteous Pop Music (Vol. 13) from CreativeMin.com
CONNECTING w/ KIDMIN TALK: