Pastoral Struggles and Advice Zone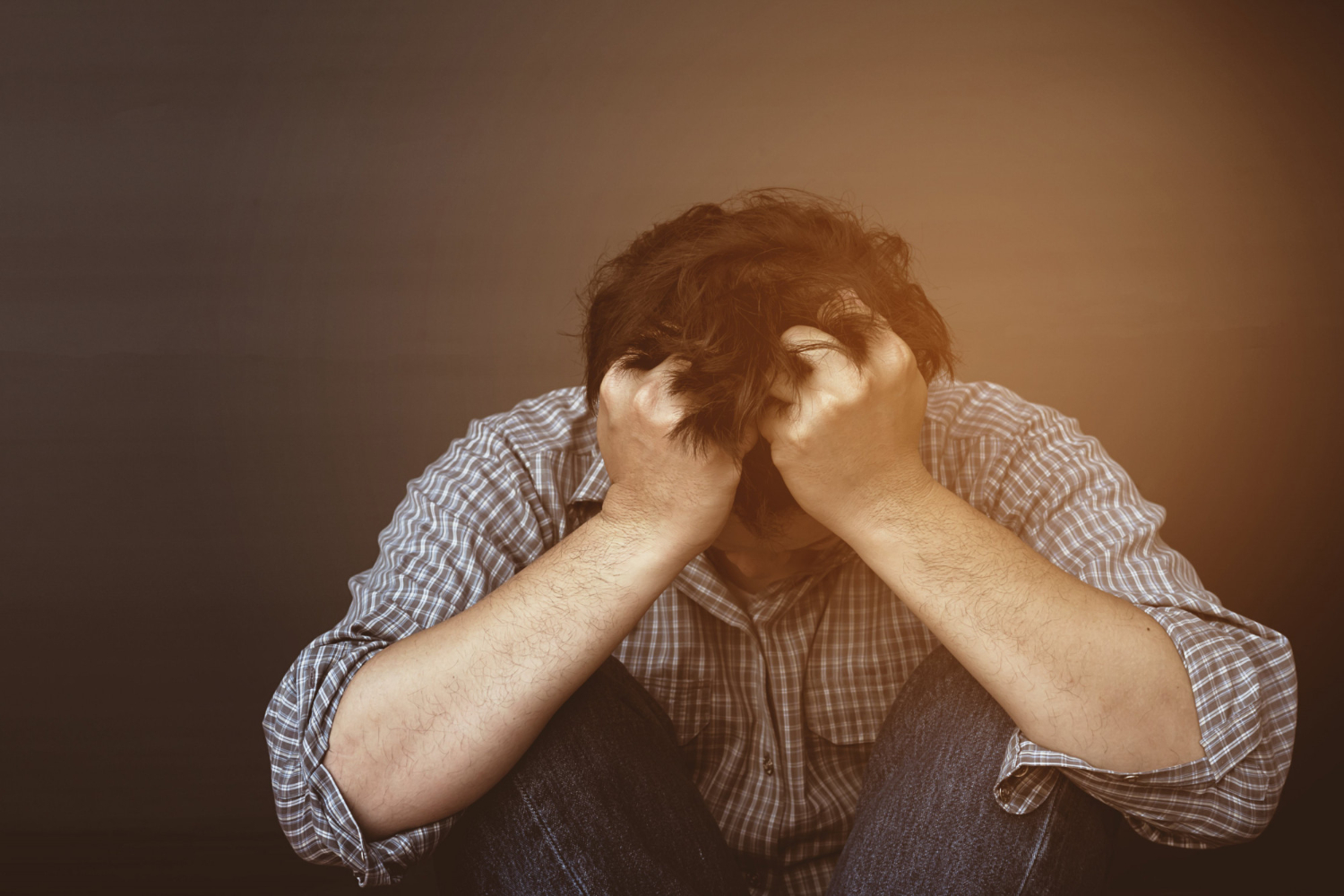 Ministry can be tough. So many pressures can bear down on you at once. Find advice and tips below to help you cope with and adjust your approach to challenges and struggles in ministry. You are not alone.
‹ Back to Zones
Guest

›
Starter

›
All Access
Level
Title
Topic
How Do We Train Our Kids to Stand Firm?

Our kids are not being crushed by atheism they are being seduced by secularism, materialism, and individualism.

Standing Firm in Adversity
How I Got Swept Into Children's Ministry

Whether 'called', 'led', or 'dragged'... being swept into children's ministry can be the most rewarding experience.

Working in Kidmin
How Self-Evaluations Help Predict the Future

What questions should you be asking yourself at the end of each day?

Personal Growth
How to CRUSH your Goals This Year

6 ways you can succeed in reaching your goals, any time of year!

Goals, New Year
How to Deal with Difficult Kids

Parents need you to partner with them in discipling their kids.

Behavior
How to Remove Biblical Illiteracy from your Ministry

Help children connect with the Bible on a daily basis.

Biblical Accuracy
How to Set The Right Goals For the New Year

How are you tackling your goals for the New Year?

Goals, New Year
How To Talk To Kids About Tragedy

How do you talk kids through the tragic times in their lives?

Leadership, Tragedy, Counseling
How We Squeeze The Life Out Of Our Message

How do we keep the message fun and relevant, while making sure our message is clear?

Healthy Ministry
Is it Time to "Fire" That Volunteer?

Firing someone is not an easy job. But sometimes it IS necessary.

Volunteers, Leaders
Is The Church In Crisis?

How are you meeting the challenge of church closings?

Jesus Isn't White

Does race or skin color matter when it comes to Jesus?

Leadership
Leading from the Middle

David wasn't always the top dog. Mark Harper shares five lessons from David's life on how to lead from the middle.

Leadership, Influence
Lessons Learned... or Learning

When you go through a rough patch, do you turn FROM God, or TO Him?

Struggles, Relying on God
Make Sure You Don't Make This Mistake When Writing Volunteer Job Descriptions

Writing volunteer responsibilities can be the hardest part about putting together a volunteer job description for Children's Ministry.

Job Description, Volunteers, Recruiting, Hiring
Ministry Goal Fails - What Now?

What To Do When You Fail to Accomplish Your Children's Ministry Goals

Ministry Goals
Ministry Lessons Learned from Underwear and a ToyBox

What does shopping for underwear and a toybox full of toys teach us about ministry and welcoming people?

Ministry, Environment, Welcoming People
Ministry Problems--Is It Plugged in?

Call a tech helpdesk and one of the first questions asked is "Is it plugged in?" Duh, yes. But, oh wait, let me make sure ...

Personal Growth, Relationships
My Top Failures As A Kids Pastor

We all make mistakes. But it's never too late to fix them.

Failure
No More Manic Mondays!

Whether you love Mondays or dread them, here are ways to make the first workday of the week work for you.

Organization, Monday Manic
No R.E.S.P.E.C.T. for anyone or anything. What do you do?

Should you expect respect from all kids? What about kids who have been through trauma?

Respect, Divorce Care
Out of Bounds - No Boundary Between "Church Work" and Home?

Without clear boundaries, a pastor and their family suffer "boundary ambiguity" and become completely enmeshed in their parishioner's lives and problems.

Boundaries
Pastor as Leader

Pastor, Your Leadership Matters More Than You Think.

Pastoral Leadership
Pastoring Your Volunteers

Learn some tips to retain your volunteers for life.

Volunteers, Relationships
Pastors and the Power Problem

To avoid falling victim to the dark sides, each pastor must have the emotional maturity to recognize and confront their dark side.

Abuse of Power
Play The Ball Where The Monkey Drops It

Some things are beyond our control. You have to start with what you have. You never get to start with what you wish you had.

Ministry Upsets
PreachersNSneakers Should Concern You

Ask yourself: is there anything I am doing that is a hindrance to the gospel of Christ?

Public Image
Pressing In

Stop trying to do life without Jesus.

Jesus is all we need
Principles for Managing Difficult Behavior

Here are some key principles for managing difficult behaviors.

Discipline
Put On Your Oxygen Mask First

Take care of yourself so you can help take care of others.

Self-Care
Responding to Negative Feedback

A negative comment about you have said or done is not the end of the world, but it often feels like it. Craig Jutila encourages you to move on and make something constructive out of the situation.

Leadership, Criticism
Scheduling Your Day When There's Not Enough Time

Get tips on how to better manage your time.

Schedules, Time Management
Six Ways to Motivate Your Team in Challenging Times

Here are six ideas to build an engaged and motivated team no matter the circumstances.

Social Distancing & The Church - WHAT DOES THAT MEAN?

How do I teach "Go To Church" when the church doors are closed?

Being the Church
Task Management is for Everyone

4 Reasons you may be having an issue with Task Management.

Task Management
The 2 Asks It Takes to Build a Great Volunteer Team

Use the power of 2 to build a great volunteer team.

Volunteers, Team Building
The 4 Dragons of Ministry

When did ministry become a job? Find out how to kill the dragons before they kill you spiritually.

Ministry
The Problem with Second Generation Christianity

Is spiritual knowledge enough to believe your child is 'saved'?

Salvation
The Single Greatest Recruitment Tool for Kidmin

After years and years of ministry, I have discovered that there is no greater tool for recruiting volunteers for children's ministry.

Leadership, Prayer, Recruitment
The Toggle Switch In My Brain

What do you do when you're caught between organization and creativity?

Organization, Creativity
The Tongue

The tongue can be a powerful weapon.

The Tongue
The Undeniable Benefits Of Longevity In Ministry

What are some of the benefits to longevity in ministry?

Ministry
There Is No Such Thing As A 'Pastor's Kid'

You need to treat the 'pastor's kids' the same as every other sinner.

Pastor's Kids
Three Questions for a Healthier Children's Ministry

Here's a few questions to help you gauge the health of your Children's Ministry.

leadership
Time to Write A Resume? 10 Things NOT To Do
Resume, Job Search
Tips for Student Participation in Large Group

Give yourself a break and use these tips for active participation during large group time.

Management, Large Group
Toxic Church? Take These Steps!

If you're in a toxic church environment, here are some steps you can take to improve or remove yourself from it.

Toxicity in a Church
What 2020 Reminded Me About Kidmin Leaders

"When Covid hit, I was reminded of a few things that are true about kidmin leaders."

Leadership
What Kind of Leader are You? Perfect? Excellent? Or Good Enough?

Is 'Good Enough' good enough?

Leadership
What Type of Kids' Pastor Are You?
Showing 51 - 100 of 132 results