it - Secrets of the Ancient Scrolls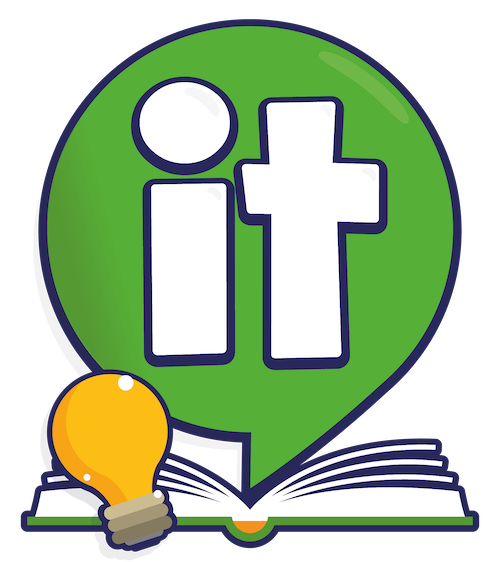 HELP YOUR KIDS START THE NEW YEAR HOOKED ON GOD'S WORD!

AN 8-WEEK SERIES FOR ELEMENTARY CHILDREN'S CHURCH from Pastor Karl Bastian, founder of Kidology.org and author of DiscipleTown and many other creative, kid-friendly curriculum series. You are going to love it!
All Access Members save over 50% off this it Bible Curriculum unit! Join today!
Don't miss this fun Super Sunday event to kick off or follow up your study of the Bible!

Bible-O-Rama Super Sunday Event
Kick off the Secrets of the Ancient Scrolls series with a Super Fun Super Sunday Event! Bible-O-Rama helps kids learn about the Books of the Bible and its structure! It's a fun day of games to help the kids explore their Bible and review the various Books of the Bible. It's a FUN SUNDAY whenever you use it!
Secrets of the Ancient Scrolls - An 8-Week Series on Bible Basics
From it Bible Curriculum, Secrets of the Ancient Scrolls is an 8-week series that covers an introduction to the Bible - what it is, where it came from, its structure, and how to study it - followed by an in-depth look at how to have a Daily Quiet Time with God.
Learn what makes it Bible Curriculum unique!
OVERVIEW:
Secrets of the Ancient Scrolls is an Archeology-themed series that will take kids on a fun, interactive adventure where they learn about this ancient collection of books that is as alive and active and helpful today as the day they were written! They'll meet Digger Doug, laugh at Whyit, play crazy games and dive into their Bibles as they learn why the Bible is such an incredible book! The first four lessons introduce them to the Bible. The next four lessons help them start having a daily quiet time with God using the Bible as their guide for drawing closer to their creator.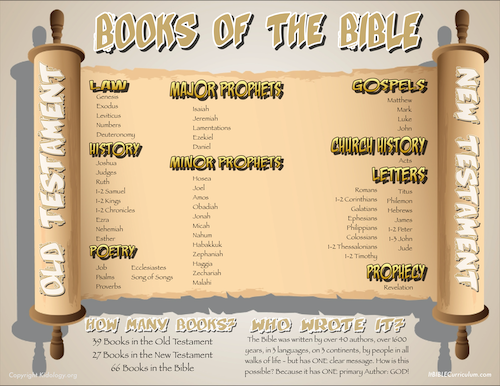 Kids will learn the Books of the Bible and get their name placed on the Wall of Scholars!

They'll learn about Bible Study tools and how to have a Quiet Time with God.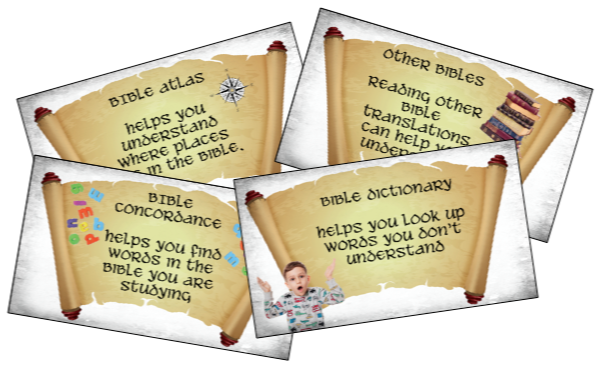 This is a FUN series, but it is a series of SUBSTANCE, as is every unit of it Bible Curriculum. It's time to put SOLID BIBLE TEACHING back into Kids Church!
Theme Passage: The kids will memorize Psalm 1:1-3.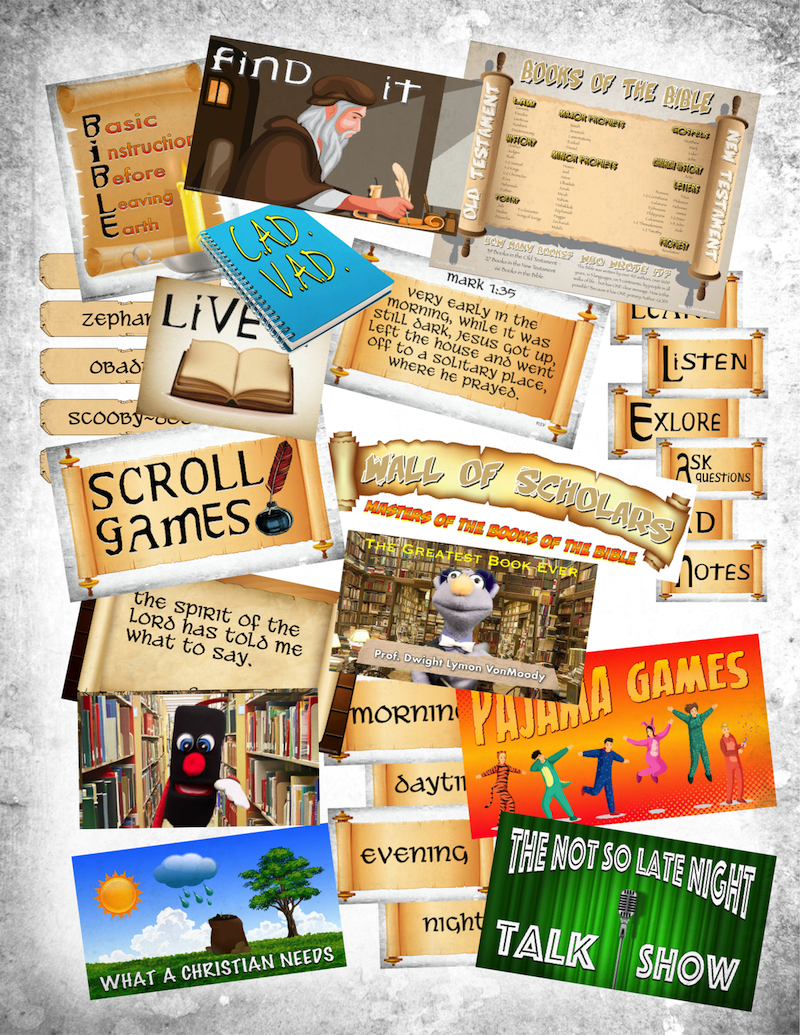 There are OVER 100 DOWNLOADS - videos, handouts, game files, screen images, posters, customizable graphics, and more! We give you the tools you need to be AMAZING!
Lesson Overview:

Lesson 1: A Book Written by God!
The Bible is like no other book—because the Bible was written by God!

Lesson 2: A Book Like No Other
Reading the Bible can change your life!

Lesson 3: A Life-Changing Book
The Bible has Power to Change Your Life!

Lesson 4: A Guidebook for Life
Obeying the Bible Leads to Adventure

Lesson 5: God Wants to Meet with You!
Meeting with God is the most important part of your day!

Lesson 6: God is with You All the Time!
God is with you throughout your day!

Lesson 7: God's Word has a Word for You!
Gods Word will provide just what you need just when you need it.

Lesson 8: God's Word Works Best When Followed
The Bible only works if we live out what we learn.
SECRETS OF THE ANCIENT SCROLLS INCLUDES:
Easy Prep Lessons Teachers AND Kids will love!
Theming ideas for the series
Fun intro skit for puppet or leader
A funny video intro (see sample below)
Games that enhance the lesson!
Creative Bible story teaching ideas
Object lessons and activity options
Kids need their Bibles to look up verses
Theme Bible passage for the month
Paper and/or digital take home tool
Helpful presentation images
Bonus files, downloads, and ideas
Editable presentation graphics
.
Videos Featuring PROFESSOR DWIGHT LYMON VONMOODY and KID JAMES who will introduce kids to what makes the Bible so amazing, how it is structured and how to use it. (8 videos)
Sample Video from Lesson 3:


---
Every unit from it Bible Curriculum includes a complete biblically solid, fun, creative lesson your kids will love!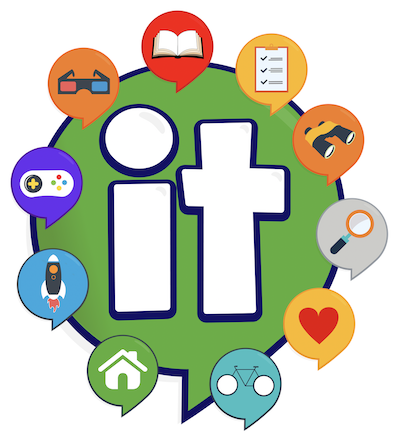 Launch it, Play it, Watch it, Tell it, Teach it, Show it, Find it, Hide it, Live it, and Take it.
Download Options:
STARTER and ALL ACCESS MEMBERS CAN DOWNLOAD A COMPLETE SAMPLE LESSON HERE
PURCHASE THE COMPLETE SERIES in the Kidology Store

NOT A MEMBER? Join Today - Starter (Free) or All Access