100+ Silly Christmas Jokes
Membership Level› Guest
Author/Source: Karl Bastian
Topic: Christmas Fun
Clean, silly Christmas jokes to use in your kidmin!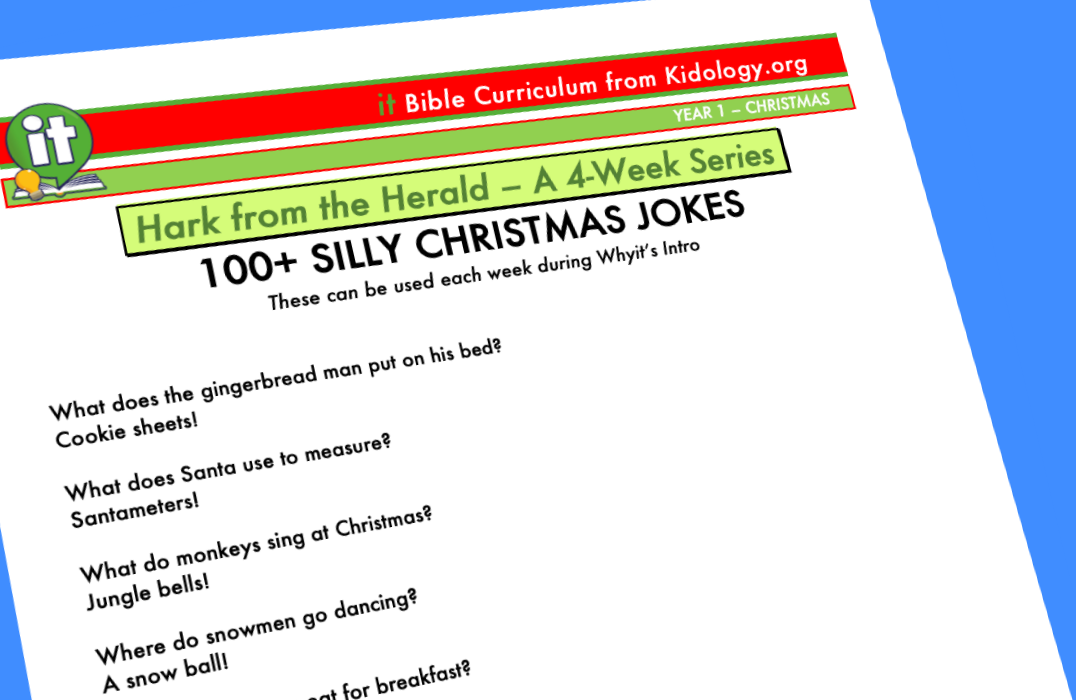 Kids love jokes! What a great way to get the kids engaged and attentive and ready to listen to the message you have to share!

Pastor Karl has put together a list of silly Christmas jokes you can use in your ministry throughout the season. Download the PDF below and print these jokes to have handy during your December services.

A few sample jokes:

What does the gingerbread man put on his bed? Cookie sheets!

What does Santa use to measure? Santameters!

What do monkeys sing at Christmas? Jungle bells!

Where do snowmen go dancing? A snow ball!

The complete list of jokes is also available as part of Hark from the Herald 4-Week Christmas Series from it Bible Curriculum!