it - Hark from the Herald 4-Week Christmas Series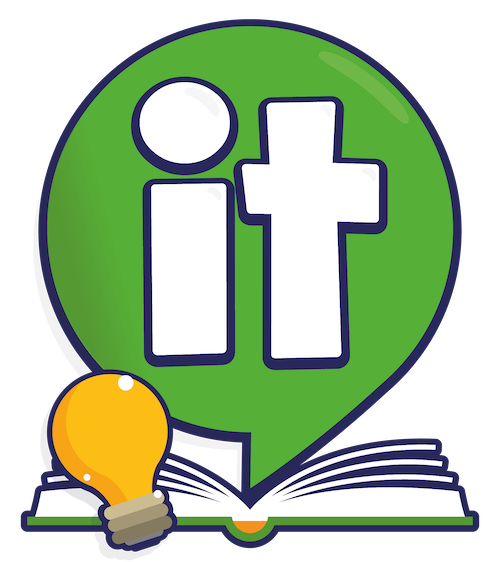 Your kids will love learning the origins of Christmas with Hark, a reporter from the Herald!

A 4-WEEK SERIES FOR ELEMENTARY CHILDREN'S CHURCH from Pastor Karl Bastian, founder of Kidology.org, with collaboration from other kids pastors. You are going to love it!
All Access Members save over 50% off this it Bible Curriculum unit! Join today!
Hark from the Herald - A 4-Week Series on the true meaning of Christmas!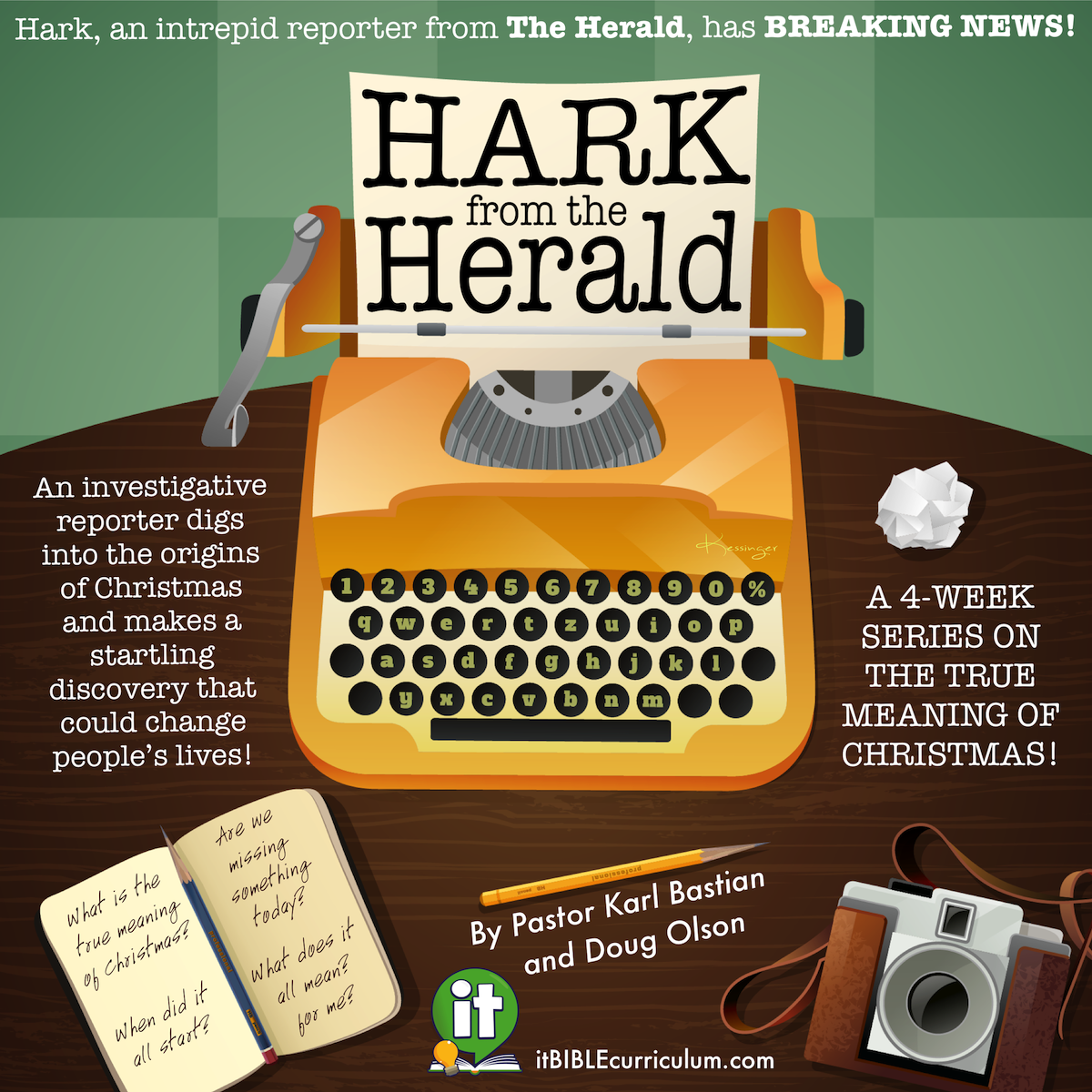 From it Bible Curriculum, HARK FROM THE HERALD follows a reporter as he investigates some key characters and eyewitnesses of the Christmas Story in order to discover what Christmas is really all about! He reveals the Biggest Breaking News of all time: God Comes to Earth!
Learn what makes it Bible Curriculum unique!
Lesson Overview:
Lesson 1: News Worth Believing (The Story of Zechariah)

Never doubt what God can do!


Lesson 2: News Worth the Wait (The Story of Simeon)

Expect great things from God!


Lesson 3: News Worth Sharing (The Story of the Shepherds and Jesus' Birth)
Jesus is the best news in history!


Lesson 4: News Worth Seeking (The Wisemen Visit Jesus)
Seek God and He will show the way!

Theme Verse: The kids will memorize Isaiah 52:7
There are HUNDREDS OF DOWNLOADS - videos, handouts, game files, screen images, customizable graphics, and more! We give you the tools you need to be AMAZING!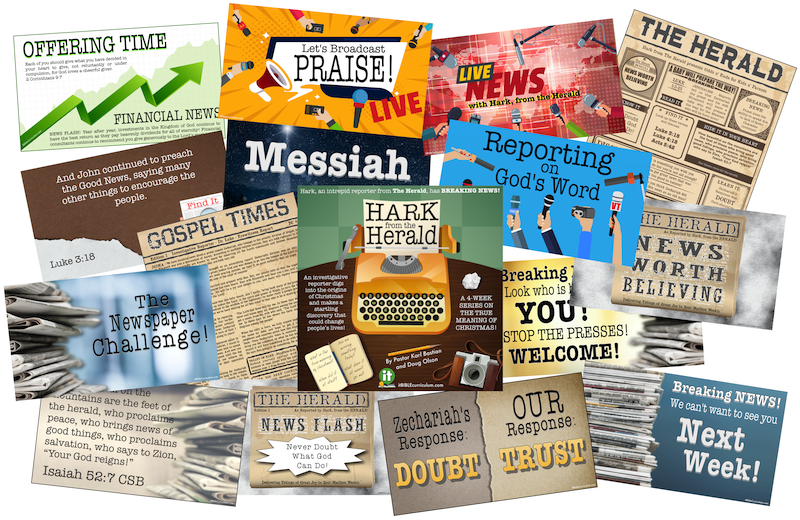 HARK FROM THE HERALD INCLUDES:
Easy Prep Lessons Teachers AND Kids will love!
Theming ideas for the series
Fun intro skit for puppet or leader
A funny video intro
Games that enhance the lesson
Creative Bible story teaching ideas
Kids need their Bibles to look up verses
Theme Bible passage for the month
Paper and/or digital take home tool
TONS of helpful presentation images
Christmas Jokes and Facts for each lesson
Bonus files, downloads, and ideas
Editable presentation graphics
.
Watch It Videos: News from the Animal's Mouth
In this series, Moe Camel is a reporter broadcasting LIVE from Israel for the Bethlehem Gazette, where he brings the latest stories of animal interest. Through a series of eyewitness accounts and interviews, he slowly pieces together the events surrounding Christmas.
Sample Video from Lesson 1:
Every unit from it Bible Curriculum includes a complete biblically solid, fun, creative lesson your kids will love!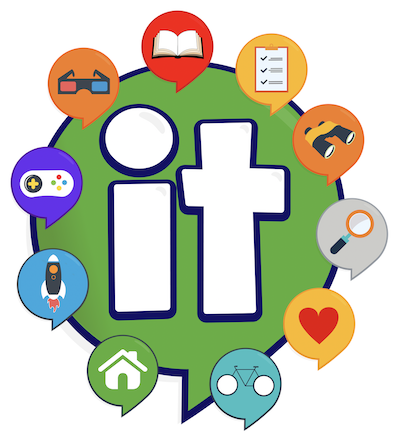 Launch it, Play it, Watch it, Tell it, Teach it,
Show it, Find it, Hide it, Live it, and Take it.
DOWNLOAD OPTIONS:
STARTER MEMBERS CAN DOWNLOAD A COMPLETE SAMPLE LESSON HERE
or PURCHASE THE COMPLETE SERIES in the Kidology Store
NOT A MEMBER? Join Today - Starter (Free) or All Access
If you're looking for Kidology's Hark from the Herald Christmas Play, you can find it at kidology.org/harkplay