Categories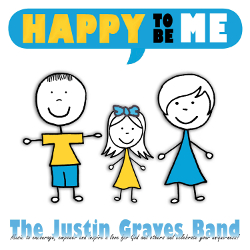 More Details ›
Justin Graves Band Happy To Be Me Lyric Videos
Purchase Individual Songs or the Entire Album!
With over 25 years of worship leading and songwriting experience, Justin Graves, the Worship Barista, is your go-to worship music resource. From training to leading, customizing and creating, we give you the tools to teach and lead worship through song.
Our mission is to create & provide free or low-cost worship music resources and training to ministries around the world.
Happy to be Me is filled with original music to encourage, empower and inspire a love for God and others and celebrate your unique-ness!
Preview video samples.
---
Related Products