Categories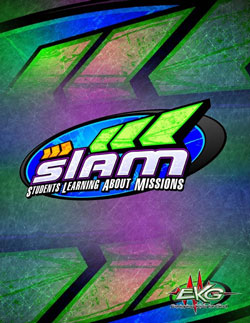 More Details ›
EKG SLAM Curriculum Download
Students Learning About Missions
One of the last things Jesus said before He left this earth was "go". He told us to go into all the world and preach the Gospel. The word Gospel means "Good News". Jesus, being the only way to heaven is really good news. That is why we need to tell the world about Him.
People who have been called by God, and go to a certain part of the world to share the Gospel to the people who live there, are called missionaries. This 6-week series will teach kids about missions work around the world and will look into the lives of real missionaries and what God is doing through them around the world.
Click here
for a sample lesson and video.
Delivery of your download curriculum will be via a secure download link sent by e-mail shortly after purchase. Links expire 7 days after purchase.
---
Related Products