Categories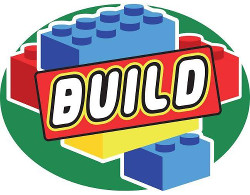 More Details ›
BUILD VBS - DIY Starter Kit
BUILD is a 4-Day DIY VBS Curriculum that contains all the essentials to create your own custom summer camp. It uses a Lego theme to teach kids to BUILD their lives on the Solid Rock of Jesus. Each session, the Bible lesson will connect to a different part of a giant Lego man!
What's included in this VBS?
Theme Logos
Daily Lesson Overview
Info and Ideas for Crafts and Decor
Schedule for Building the Lego Man
4 Days of Large Group Skits
4 Days of Small Group Skits
Event Pictures to Inspire your own Genius
Giant Lego Man Plans
Click here to view the 4-day schedule.
Click here for pictures from an actual VBS event using the BUILD curriculum.
This download resource is available instantly after purchase by clicking on My Downloads at the top of any page.
---
Related Products