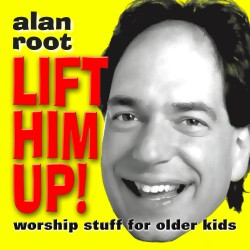 More Details ›
Alan Root's Lift Him Up CD Download
Music for Tweens
LIFT HIM UP
is Alan Root's purposeful worship project. He wanted to write and perform songs that could praise God inside and outside of church: on vacation, at bedtime, on the trip to school each morning. When one unchurched kid heard the title tune playing in his Christian neighbor's car, he got a puzzled look on his face and asked with wonder, "Is this a CHRISTIAN song?!! I like it!"
Songs on this album include:
Lift Him Up
Blessings
Judes Benediction
Joy of My Life
There is a River
I Must Tell Jesus
Declaration of Dependence
This project is full of songs that will foster a closer walk with Jesus.
Click here
for song details and an audio sample.
Delivery of your mp3's will be via a secure download link sent by e-mail shortly after purchase. Links expire 7 days after purchase.
---
Related Products