Categories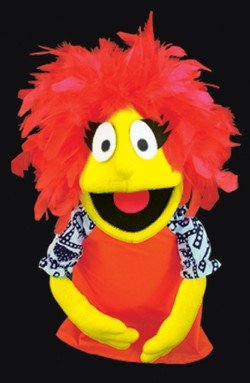 Creative Ministry Solutions Star Light Blacklight Puppet
Blacklight puppet
Star Light
is part of the "Light" family from Creative Ministry Solutions. She is a 16" rod-arm puppet with feathery hair and fluorescent skin (choose yellow or orange). She is designed for use under blacklight, so every part of her is fluorescent, including her eyes and clothing. Clothing fabrics may vary.
Handcrafted in the USA, this puppet features a new, improved mouth construction for easier movement, fleece skin, removable clothing, elastic straps in the mouth to provide a firm grip, sewn-in elbows for better rod-arm manipulation, and fabric lined foam body.
Please specify skin color below.
Does not include arm rods.
See other products to grow your black light puppet ministry:
Flash Light
, and
Let There Be…Blacklight!


---
Related Products