Categories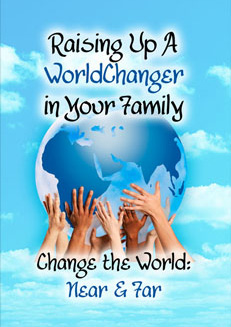 More Details ›
DiscipleZone Resources Raising Up a WorldChanger in Your Family
A Guide for the Parents of a Child Considering a Vocation in Christian Ministry.
This pamphlet will give parents of children in grades 3-6 (and older!) the confidence and tools to fan into flame the passion of a child who is beginning to sense God's call into a life of service in ministry or missions.
Parents will learn:
Their important role in nurturing a ministry mindset in a child
What God typically uses to "call" people into vocational ministry
Indicators that a child is beginning to hear a call into ministry
Fifteen things a parent can do now to help a child walk toward ministry
Specific resources are available to assist them
Seven important beliefs and practices for effective ministry at any age
Sold in packs of 10.
Click
here
to view sample pages.
Click
here
for a note on shipping.
---
Related Products