Categories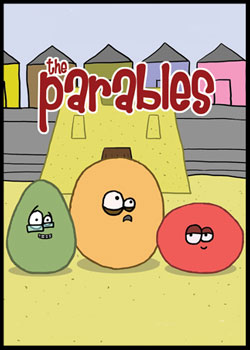 Taylormation The Fancy Party Video Download
Based on the Parables
The Parables
is an award-winning series of 6 short animated videos based on different parables from the Bible. Fantastic entertainment for children at home but also a brilliant teaching resource for churches and schools. Aimed at 6-12-year-olds (but is suitable for all ages), these videos are great for use within children's church, youth groups, and small groups.
The Fancy Party
: Join Brian, Vincent and Phil in this modern and quirky animated film based on the Parable of the Ten Virgins(Matthew 25:1-13). Phil hears rumors that Sir Barry is throwing a big party and tries to sneak Vincent, Brian and myself in.
BONUS:
Teaching Packet included with every video purchase. The Teaching Packet includes conversation starters, activity suggestions and more!
Click here
for a sample video.
Delivery of your Curriculum will be via a secure download link sent by e-mail shortly after purchase. Links expire 7 days after purchase.
---
Related Products