Kidmin Talk #052 - April 3rd, 2013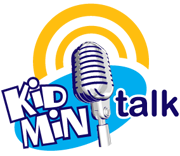 Duration: 00:41:06
Download MP3
All About Social Media
Welcome to the fifty-second episode of Kidmin Talk, the webcast show hosted by Karl Bastian, the Kidologist. Listen here on Kidology or subscribe via iTunes to listen on-the-go with your iPhone, iPod, iPad, or other mobile device.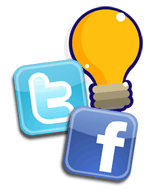 SPONSOR: This episode is sponsored by Kidology on Facebook & Twitter Follow and Like for exclusive deals, sneak peeks and conversations you won't find anywhere else!
MENTIONED ON THE SHOW TODAY:
SHOW NOTES:
Twitter/Facebook CPC Notes PDF

This is a PDF of my PowerPoint from CPC 2010 and 2011 workshop titled, "Twitter My Facebook."

DESCRIPTION: OK, so what's the big deal with Facebook, Twitter and social networks? Whether you already have an account, or are wondering what all the fuss is about, come learn what they are, evaluate which (if any) are right for you and how they can benefit your ministry to kids, volunteers and parents.
WANT TO BE A WINNER? Participate in the Forum Discussion (this show linked below) or contribute to the show by E-mail or Twitter.
Earn extra chances to win by promoting @KidminTalk via Twitter! If I see you promote the show, I just might send you a prize! It's been done before already!
MUSIC ON THE SHOW:
Bumper music by Rob Biagi Music available on Kidology! Booking info at RobBiagi.com
CONNECTING w/ KIDMIN TALK: