Kidmin Talk #058 - August 13, 2013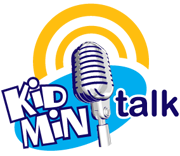 Duration: 00:36:08
Download MP3
Fall is Here! What Should I Do?
Welcome to Kidmin Talk, Kidology's weekly webcast show hosted by Karl Bastian. Listen here on Kidology or subscribe via iTunes to listen on-the-go.
SPONSOR: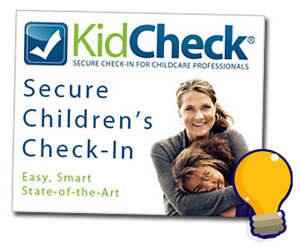 This episode is sponsored by KidCheck, Kidology's Recommended service for the best easy and affordable check-in system!
MENTIONED ON THE SHOW TODAY:
SHOW NOTES:
8 Steps for Preparing for the Fall
PRAY
- Give ministry to God
- It is HIS ministry
TEAM BUILD
- lose the 'cape'
- don't serve alone
- recruit a team who recruits workers
- if you can't have an official leadership team,
form an advisory team, prayer team, consulting team
CREATE VOLUNTEER ROSTERS
- who are your volunteers?
- create dream positions
REVIEW MARKETING
- print materials (brochure)
- website
- Facebook page
- kids ministry information station
PLANNING & CALENDARING
- Events for the year
- VBS next summer
- Volunteer Training
- Intergenerational events
- think through types of events
PLAN COMMUNICATION
- Volunteers
- Parents
- Kids
- Church Family
- New Visitors
RECRUIT
- Recruit friends, not workers
- Invite to a cause, not a job
CONSIDER SAFETY & SECURITY
- Look for hazards
- Review policies
- Check out KidCheck
WANT TO BE A WINNER? Participate in the Forum Discussion (this show linked below) or contribute to the show by E-mail or Twitter.
Earn extra chances to win by promoting @KidminTalk via Twitter! If I see you promote the show, I just might send you a prize! It's been done before already!
MUSIC ON THE SHOW: NEEDED
Bumper music by Rob Biagi Music available on Kidology! Booking info at RobBiagi.com
This week featured a BONUS TRACK at the end: Let's Get Spiritual from Righteous Pop Music (Vol. 7) from CreativeMin.com
CONNECTING w/ KIDMIN TALK: