What Weighs Us Down Object Lesson - Matthew 11:28
Membership Level› Guest
Author/Source: Mimi Bullock
Topic: Peace, Rest
Use this object lesson to teach children how carrying the weigh of worry and sin can be a heavy burden.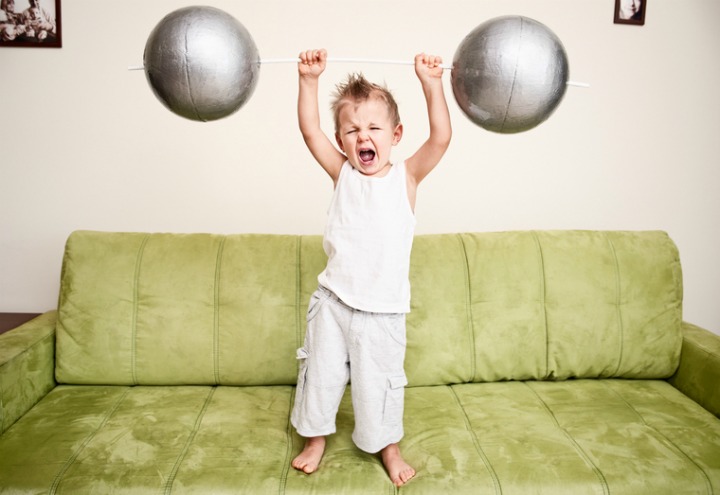 It is amazing how many children are walking around with the weight of the world on their shoulders. They have worries and cares just like adults do. How appropriate and needed are the words of Jesus in the book of Matthew: "Come to me, all you who are weary and burdened, and I will give you rest" (Matthew 11:28). The problem is most people who are weighed down don't realize how much needless weight they are carrying. Bring this "What Weighs Us Down" object lesson to your class and help kids lighten the load.

What You'll Need
Ankle weights

Backpack

Heavy books

Football helmet

Hand weights
Prepare to Teach
Put all the things in the teaching area but keep them out of the reach of children.
Let's Teach
Did you know that it is easy to get used to carrying around some extra weight. That's not just for the physical world but the spiritual one too. Worries and cares have a spiritual weight. Sins do too. Over time, kids and adults take on worries, cares and sins and soon they find themselves weighed down. Aren't sure what I mean? Let me show you. I need a volunteer!
(Pick a volunteer using whatever method you prefer. Ask the volunteer to stand in front of the class. Put the helmet and the backpack on the volunteer.)
Now you look like you are ready to carry some weight. I am going to say some things that aren't true. For example, I am going to put these ankle weights on you to illustrate what it is like when you walk around with unrepented sin on you. I think you know that I am not talking about you. I don't know if you have unrepented sin or not. Only God knows. This is for the object lesson so nobody judge our volunteer here, okay?
(Put the ankle weights on the kid.)
Now move your legs and try to walk around. Can you tell the difference? I bet you can feel it. Now come back and stand here. I've got some more weights for you. This isn't sin weight. These are worries and cares. Let's pretend that our volunteer is worried about getting good grades. Or he's worried about his parents. Or his future.
(Put the books in the back pack.)
Now how does that feel? Pretty heavy, huh? One more thing. Can you hold these things?
(Give the child the hand weights.)
That's really heavy. Can you walk?
(Let the class applaud for the child. Help him remove the weights.)
Which is better? Walking around with the weights of sin, cares and worries or being free? Yes, being free is better.
Let's pray and ask God to free us!