How to Develop a Volunteer-Training Program
Membership Level› Guest
Author/Source: Mark Harper
Topic: Volunteers, Training
Use your current volunteers to develop volunteers.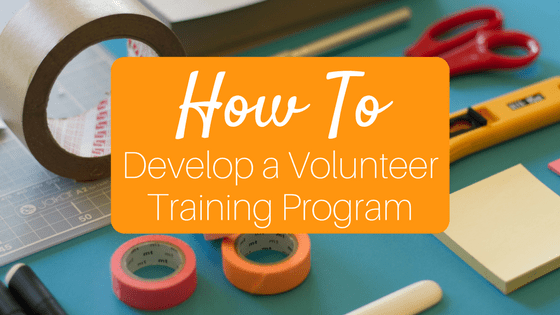 One day I took a look at how we were training our volunteers, and I was not happy with what I observed. It seemed like I was so focused on recruiting new volunteers that I was not doing a good job training the new people we recruited.
So I asked Aaron, a former restaurant manager who was one of my leaders, to help me develop a volunteer-training program.
Restaurant managers are constantly training new help, so my thinking was that we could adopt some of their strategies to train new volunteers at church.
Imagine for a minute that you are applying for a job at a restaurant. If you show up during the dinner rush, what is the manager going to do? He's going to ask you to come back at a different time.
The problem with church is we don't have the luxury to ask volunteers to come back on Monday. You need to learn how to conduct your interviews and hire volunteers during the "dinner rush."
The biggest change we made was to hire a volunteer specialist.
This is someone who is at every service, strictly for the purpose of connecting with and signing up new volunteers. He or she doesn't teach kids or do the check-in. The job involves only three things: sign up new volunteers, guide them through the interview process, and connect them with a ministry.
This is the system that we came up with:
1. Volunteer Specialist
I hired a part-time person to be the volunteer specialist at the three-weekend services. Everyone understands that if someone wants to volunteer to help in kids' ministry, we connect him or her with the volunteer specialist—right then.
2. Initial Contact
The Volunteer Specialist does a five-minute on-the-spot interview with the new recruit. She gives them an application and background check form. She also collects the contact e-mail and phone number for that recruit.
3. Pre-Screen Interview
In the next day or two, the Volunteer Specialist contacts the new recruit and schedules a pre-screen interview. We schedule our interviews around church service times when people are already there. You have to be persistent when making contact, as people are really busy these days. They may not call you back the first time, but that doesn't mean they don't want to get involved.
This is what we do in the pre-screen interview:
• Collect the application and background check.
• Take a photo for their worker badge. (If they forgot their background check, we give them one to fill out on the spot before we take the photo for the badge. They do not get a badge unless they fill out a background check. This is one way to ensure that everyone has a background check done.)
• Give them a tour of the children's ministry area.
• Show them where the bathrooms are and explain the no-adults-in-kids'-bathrooms policy.
• Introduce them to the leadership team.
• Schedule the next interview with the kids' pastor.
4. Placement Interview
• I always meet face-to-face with new volunteers.
• I ask them to tell me their story. I want to know how they found the Lord and how they started coming to our church.
• I tell them my story and testimony.
• I go over the qualifications for children's ministry volunteers.
• I go over the safe boundaries for children's ministry.
• I give them their children's ministry badge.
• I connect them with the leader in their area, and then he or she will connect them with the teacher who is going to mentor them.
5. Mentoring
Mentoring can take up to eight weeks. The new volunteer is to follow one of our teachers for four weeks, and then the teacher follows the new volunteer for about four weeks.
Not all of my teachers have a heart for mentoring. I am very selective of whom I ask to be a mentor because he or she will be doing the hands-on training.
We made a handy infographic for you.