God in a Box
Membership Level› Guest
Author/Source: Roger Fields
Topic: Devotion, God, Church
Home is where the heart is. Church is where Jesus is. And where Jesus is, it's not a box.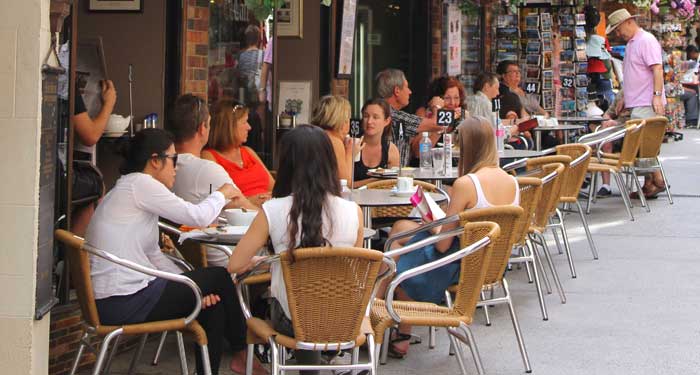 Jesus does lots of stuff outside of our institutions
Devotional Thought: Today, I will try not to limit what I think God will do or where he will do it.
God is not confined by any of our human organizations. He goes wherever he wants. He does some amazing things in places you wouldn't expect. The Jews made the mistake of thinking God only operated within their framework. And one time in the synagogue…Jesus blew up their box.
He shared some thoughts in a synagogue that made the religious leaders so mad they tried to push him over a cliff. That's right. They were so offended that they wanted Jesus dead at the bottom of a ravine. He stepped over a line and they had enough.
So what did Jesus say to get them so worked up?
But in truth, I tell you, there were many widows in Israel in the days of Elijah, when the heavens were shut up three years and six months, and a great famine came over all the land, and Elijah was sent to none of them but only to ZARAPHATH, in the LAND of SIDON, to a woman who was a widow. And there were many lepers in Israel in the time of the prophet Elisha, and none of them was cleansed, but only Naaman the SYRIAN." (Luke 4:25-27 ESV)
What? God didn't stay in the land of Israel? He did miracles in other places? And He did miracles for other people? That's right. Jesus used their Old Testament to show the Jews that God responds to faith in Him even when it occurs outside of our box.
That did not go over well.
When they heard these things, all in the synagogue were filled with WRATH. And they rose up and drove him out of the town and brought him to the brow of the hill on which their town was built, so that they could THROW HIM DOWN OFF THE CLIFF. But passing through their midst, he went away. (Luke 4:28-30 ESV)
I've preached some bad sermons in my day but nobody ever wanted to throw me off a cliff. Jesus' message was right on…but offensive. The religious leaders thought they had God confined to the Jews living in the Holy Land. They had God neatly wrapped and boxed. They thought.
We do the same thing today.
The church is vitally important. Among many things, it is God's way of encouraging us. But the church is bigger than our meetings, our local gatherings, our organizations, our structures and our scheduled events. The church is people who believe in Jesus. That's all it is. People. Period. It is bigger than our box churches.
The church can be expressed in a local meeting, but it can also be expressed in two or three believers chomping on corn dogs at the mall food court.
For where two or three are GATHERED in my name, there am I among them." (Matthew 18:20 ESV)
If you get together with another one or two believers, Guess what? Jesus is there! You don't need a multimedia production on a Sunday morning, an offering, announcements, set times, trendy music or anything else. You just need another person or two. You don't even need a set time.
Church is organic. Most of the best stuff that happens is spontaneous, unstructured. You run into Fred at Home Depot and ask how he is doing. Maybe pray for him. You see an old classmate at Chipotle and discover she is a believer. You share what God is doing. That is church!
It can happen anywhere at any time. I think that's cool.