Summer Lovin: Recruiting Volunteers
Membership Level› Guest
Author/Source: Kathie Phillips
Topic: Recruiting Summer Volunteers
Short on volunteers this summer? Here's what we did to recruit volunteers to step in and serve!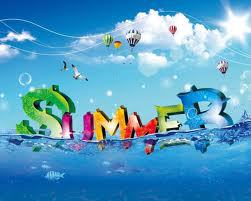 For the past few weeks, we have been busy making the transition to Summer Sunday school. Our ministry gives school-year volunteers the summer off to rest and recharge. Because of this, we heavily rely on parents, middle and high school students, college students, and others in our church to step in and serve.
Some of our recruiting strategies this summer have included:
Online sign-ups. Last summer we used Sign Up Genius to keep track of our volunteers. This was an easy, convenient way for folks to sign up to serve. We are using it again this summer. I like that Sign Up Genius sends reminder emails to those who sign up through its program. That is a huge help.
We also used bulletin ads, upfront announcements, emails, and e-newsletters to the entire church body. Some say that these are not effective recruiting strategies, but I feel that they can get the word out to people who would otherwise not be aware of our needs.
Despite all of our best efforts, I found it increasingly frustrating that we were not seeing the type of results that we needed to ensure enough coverage each weekend. I went to bed one evening last week with this on my mind and was awakened early the next morning with a God-given thought (at 5am!).
While we were asking people indirectly, we had not directly asked. Duh! So…I wanted to try that. I wasn't sure the idea would work, but I thought, "We don't have anything to lose." Here's what we did:
We set up two tables in strategic places in our children's areas, so strategic that parents could not get to their destination without passing one of them. We decorated the tables with summer-themed items such as beach balls, pails and shovels, cups and crazy straws, citronella candles, balloons in fun colors, and life-sized popsicles (my daughter made those). These items sat on top of fun flip-flop tablecloths. Because food definitely draws people in, we placed donut holes on the table, too. The purpose of the decor was to draw attention to the tables so that parents could stop over, check us out, and sign up.
The last thing we added were sign-ups sheets, pens, and signage. I asked several ladies on my team to stand at each table to answer any questions and assist in the sign-ups. This added a personal element to our strategy.
The results…we had 50 – yes 50! – sign-ups that day! God blew my mind yet once again.
Here's what I learned through all of this:
Pray that God will provide. Pray that He will show you creative ways to bring people into your ministry.
Use various methods of recruiting. One solo method will likely not bring the desired results.
Bring a personal element to your recruiting strategies. If you're using an electronic method, tell stories of how volunteers might be impacted. What might they experience? If you're using an on-site sign-up, have someone there to greet and ask questions. It's hard to walk past a smiling, friendly face.
Bring others into the process to pray and brainstorm. Do not carry the burden of recruiting by yourself.
Take a risk. The idea that you have may not work – but then again, it just might! Go for it!
What are some of your best recruiting strategies?