Categories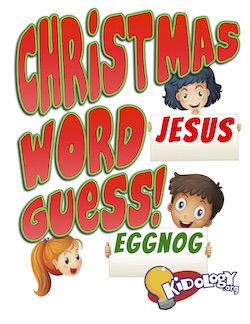 More Details ›
Christmas Word Guess! Game
A FUN Christmas Word Guess Game to introduce any lesson during the Christmas season
Another NEW Christmas Game from Pastor Karl! This is a SUPER FUN game that will get your kids thinking about Christmas! It mixes both the cultural aspects of the season with the biblical narrative.
Teams compete to see how many Christmas words they can guess. Each team uses words or motions to help the player guess the word. The team to guess the most words wins! 112 Christmas words are provided!
All Access Members can
download the PDF file
for free!
Not a member yet?
Join today!
Delivery of your Christmas game will be via a secure download link sent by e-mail shortly after purchase. Links expire 7 days after purchase.
---
Related Products