Categories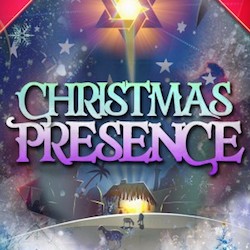 More Details ›
EKG Christmas Presence Curriculum Download
Christmas Presence
is a 4 week series outlining the lives of all of our favorite Christmas Story characters. We follow the timeline of Jesus birth from the moment
the Angel first speaks with Mary
, to
the birth of Jesus witnessed by a group of humble shepherds
, weaving all the way into the future to the point, nearly a year after Jesus' birth, when we see
the Wise Men bringing their gifts
.
In every lesson, your children will be challenged to be more faithful in their commitment towards God. In the same way, your children will learn about the many difficulties that faced the characters of the Christmas story and how they were able to overcome their many obstacles.
As we travel down the road towards the Presence of Christ at Christmas, we will learn more about a few of the traditions we have at Christmas. Each intro video is hosted by Tony the Angel who will explain what the kids will be learning. Tony is an angel who reports live from the Angel News Network to bring the latest breaking news concerning the birth of the Savior, Jesus Christ.
Click here
for a sample lesson and video.
Delivery of your product will be via a secure download link sent by e-mail shortly after purchase. Links expire 7 days after purchase.
---
Related Products