Categories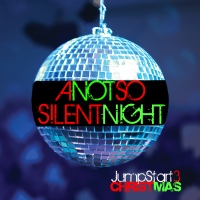 JumpStart3 Christmas Resource Kit Volume 1: Not So Silent Night
A Complete Worship Experience for the Christmas Season
JumpStart3 brings you Christmas music that will jingle your bells and get your rockin' around the Christmas tree!
Known for delivering music that kids love with timeless truths from the Bible, JumpStart3 is back to deck your hall with the coolest Christmas tunes ever! They give parents a chance to listen to popular music with the family, knowing they are not only hearing decent lyrics, but memorizing the Word of God.
This Ministry Resource Kit contains 7 songs in the following formats:
1 CD with Full mix, Instrumental and Split tracks!
1 DVD-rom with MP4s and WMV's Full mix, Instrumental and Split tracks
1 DVD Lyric videos in Full mix, Instrumental and Split tracks format

NOTE: There are no hand motions for the Christmas Bundle. As Jeff says, "Have you heard Christmas songs? It would take all year to learn all those motions!"

The Christmas CD includes:
1. Angels We Have Heard on High
2. Little Drummer Boy
3. Isaiah 9:6 For Unto Us
4. What Child Is This
5. O Come O Come Emmanuel
6. God Rest Ye Merry Gentlemen
7. Silent Night
Get ready for a toe-tappin' Christmas season!
As Karl says, "Wherever JumpStart3 is used for kids worship you see kids not only engaged and loving the music, but singing these songs again later at home!"
---
Related Products